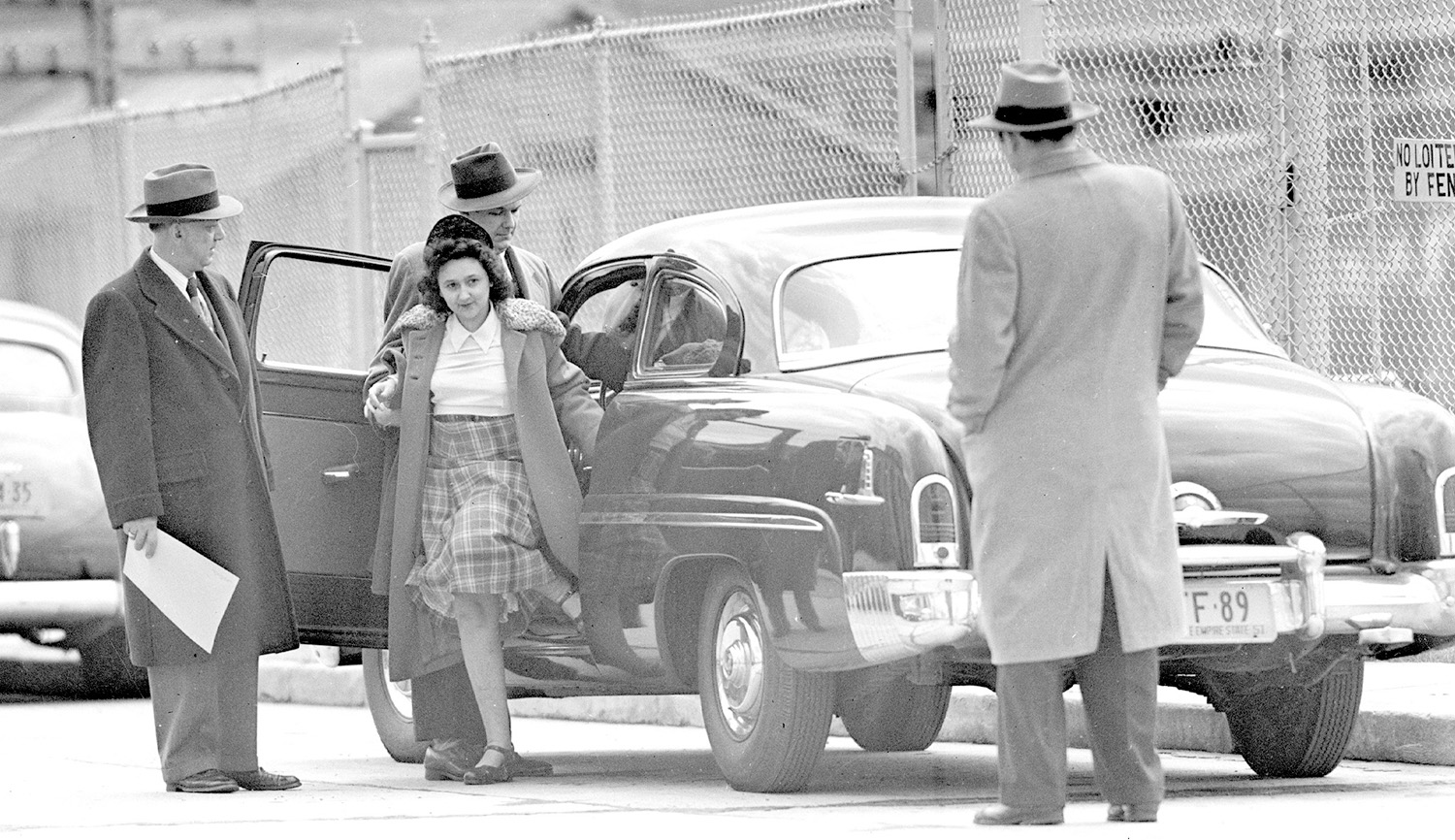 Ethel Rosenberg escorted by U.S. marshals as she arrives at Sing Sing Prison in the early 1950s. Ossie Leviness/NY Daily News Archive via Getty Images.
On June 19, 1953, Ethel and Julius Rosenberg went to the electric chair at Sing Sing Prison in New York, having been convicted of conspiracy to commit espionage by transmitting atomic secrets to the Soviet Union. The Rosenbergs were, as the British writer Anne Sebba notes in her new biography,
Ethel Rosenberg: An American Tragedy
, the only American civilians executed for espionage during peacetime and Ethel remains the only American woman executed for a crime other than murder.