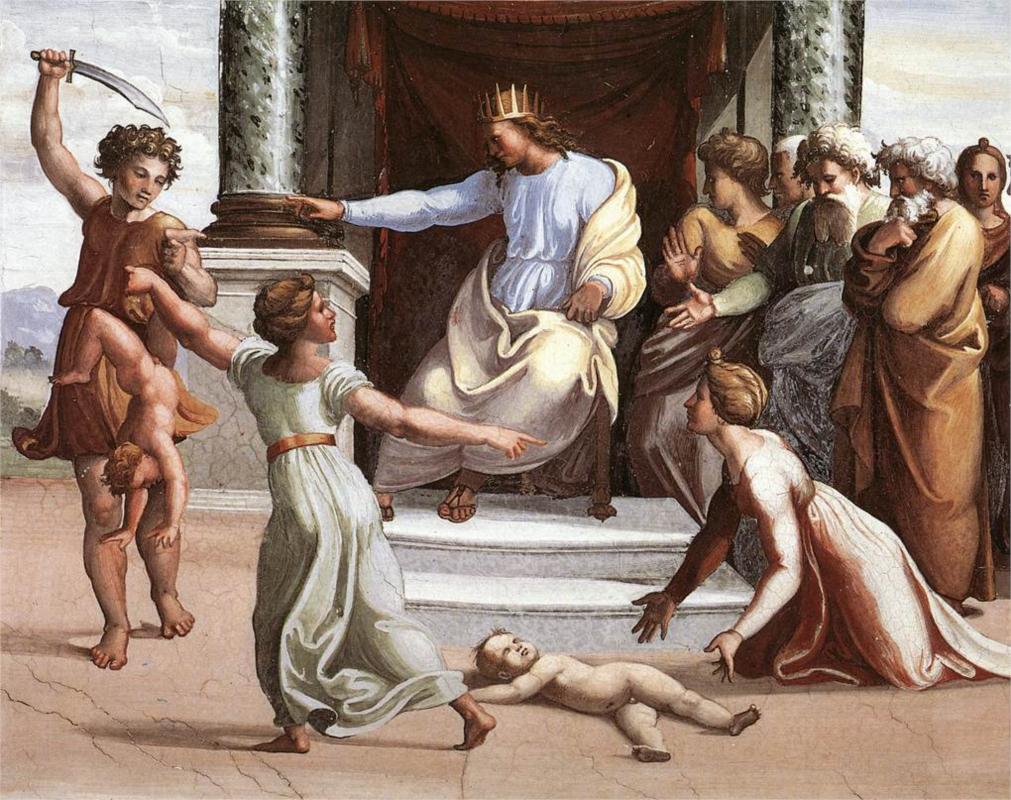 The Judgment of Solomon Raphael, 1519. Palazzi Pontifici, Vatican.
T
he
headline-making issues
facing American Jews and Judaism are all too obvious from the statistics gathered in the latest
Pew report
: climbing rates of out-marriage, growing numbers of Jews with no interest whatsoever in Judaism, a noticeable distancing from Israel. Only among the religiously observant, it seems, is the continuity of a vibrant Jewish life secured.