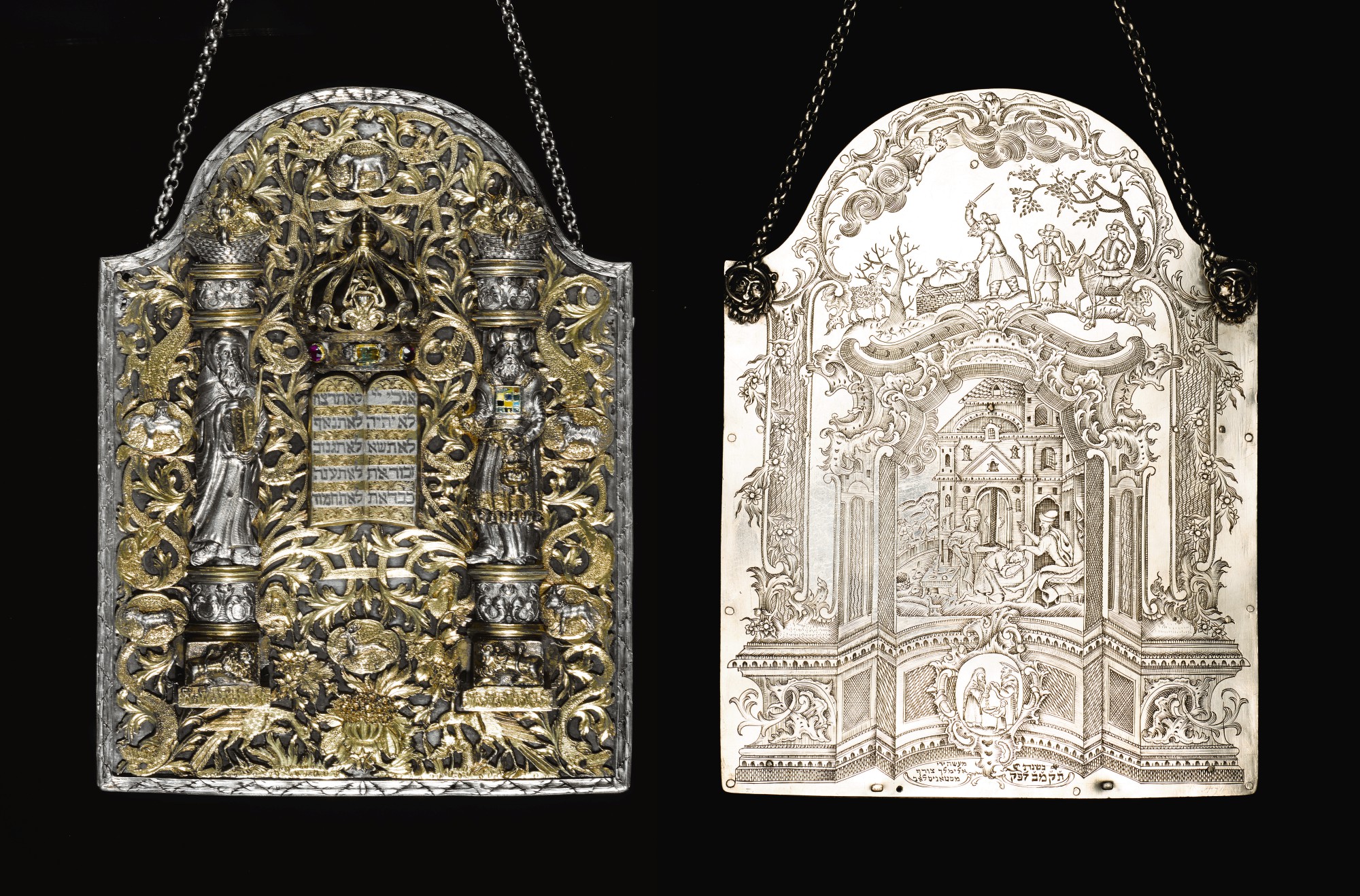 A parcel-gilt silver and enamel Torah shield, signed and dated in Hebrew by Elimelech Tzoref in 1782. Sotheby's.
Once in a great while Jewish visual culture rises to great heights, often to flicker brilliantly and then subside in the winds of societal change. We are privileged to witness the products of one such efflorescence at "
Sassoon: A Golden Legacy
," a Sotheby's exhibition and auction this past December that presented a wide range of Jewish artifacts collected by the Sassoons, a family of Jewish traders and financiers based in Iraq, India, and China who came to be known as "the Rothschilds of the East." Two of those artifacts in particular show a combination of artistic mastery, talmudic and biblical scholarship, and abundant capital the likes of which we have rarely seen. What's more, the stories portrayed on them present a minor mystery, one that when looked at from the right angle resolves into a remarkable portrait of the man who ordered them into being.