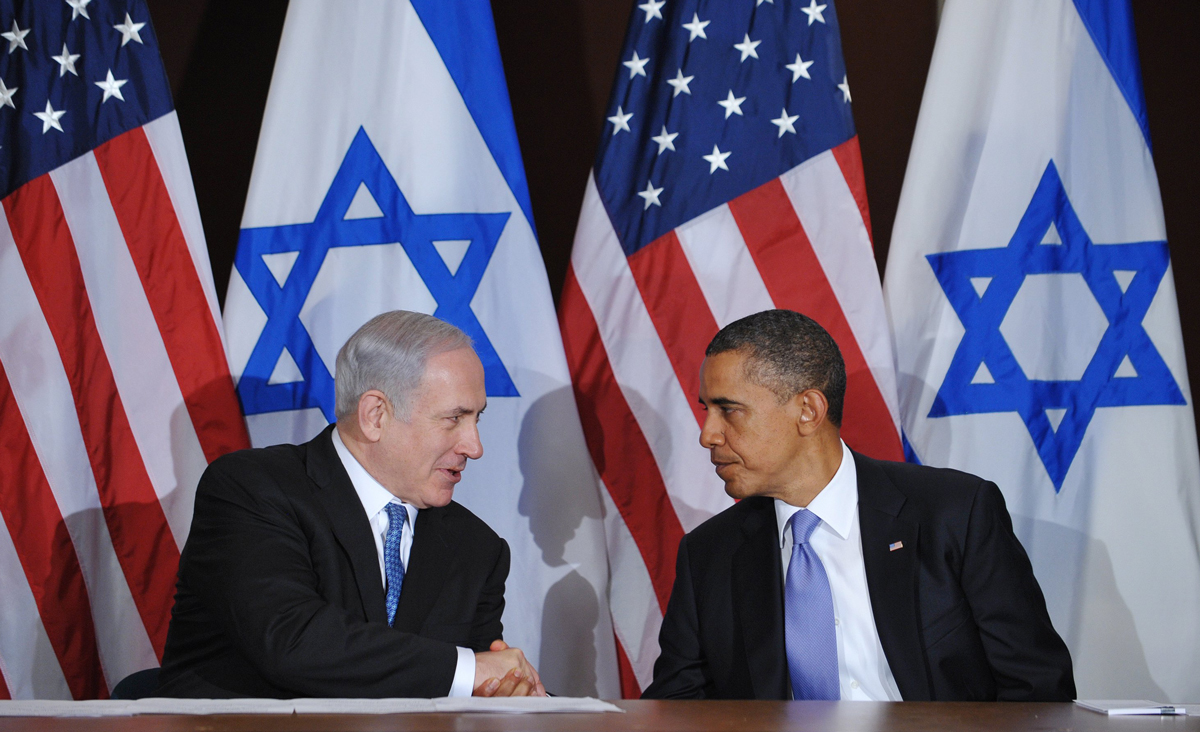 US President Barack Obama shakes hands with Israeli Prime Minister Benjamin Netanyahu during a meeting September 21, 2011 at the United Nations in New York City. MANDEL NGAN/AFP/Getty Images.
On Israel's Independence Day, it is customary for the Central Bureau of Statistics to summarize some of the basic facts about the transformation of Israeli demography and living standards since the state's founding in 1948. This is always an encouraging
read
. Israel's Jewish population, for instance, has grown nearly tenfold in the intervening years, from 700,000 to almost 6.4 million. When independence was declared in 1948, Israel's Jews constituted a mere 6 percent of the world Jewish population; today they are at 43 percent. Moreover, 75 percent of Israel's Jewish population is native-born, more than twice the percentage in 1948. Back then, there were only 34,000 vehicles on the roads; today there are three million. And so forth.