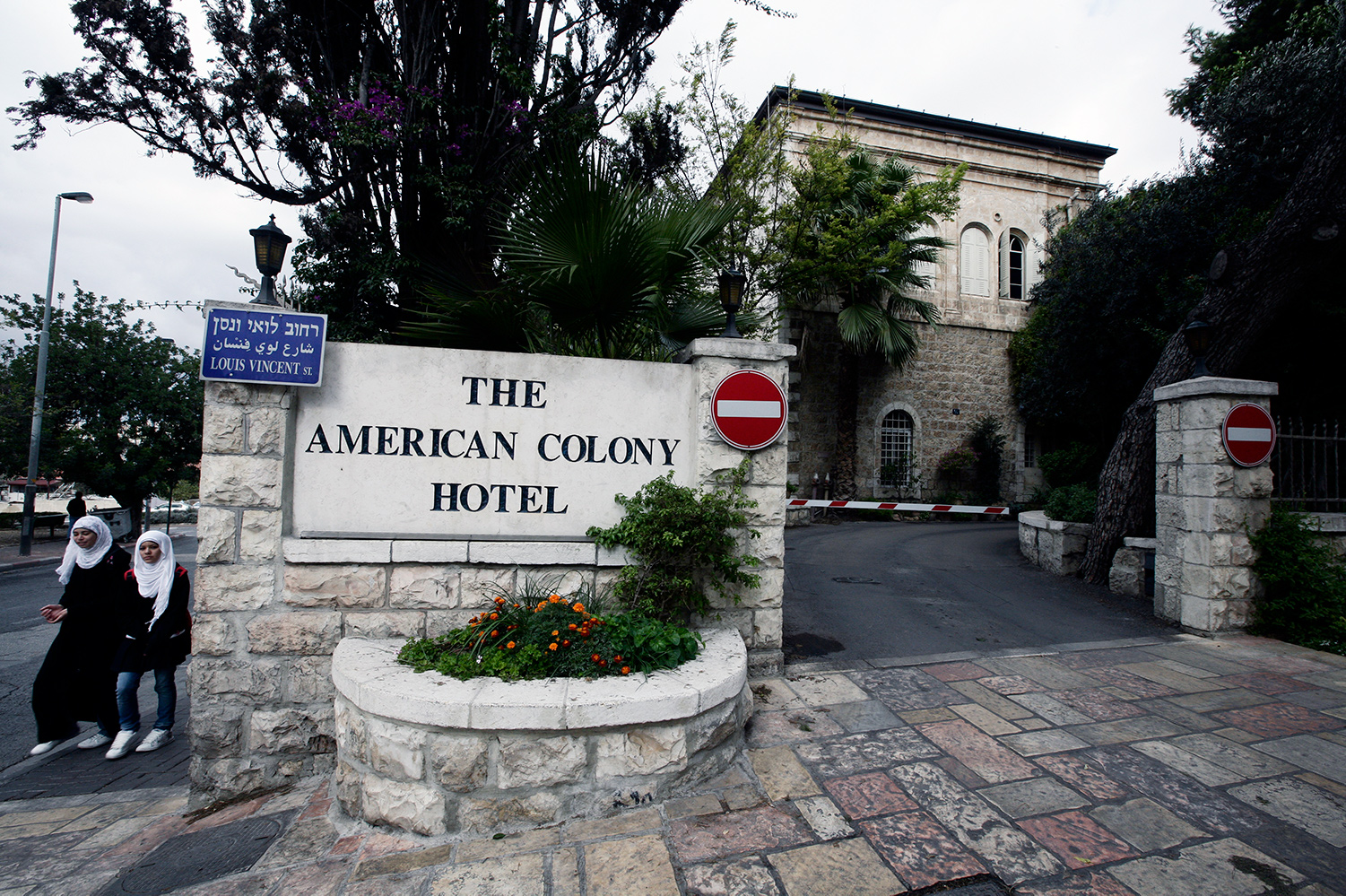 The American Colony Hotel in Jerusalem in 2009. Abir Sultan/Flash90.
A couple of months ago, my wife and I took a 24-hour vacation in Jerusalem, spent entirely at the historic
American Colony
, one of Jerusalem's oldest hostelries. The hotel originated in a messianic Christian commune whose members had arrived from Chicago toward the end of the 19th century in anticipation of the Second Coming. While waiting, they diversified into economic activities, including hospitality. Over the last century-plus, the American Colony has hosted an A-list of dignitaries and celebrities from T.E. Lawrence ("of Arabia") to the British rock star Sting.