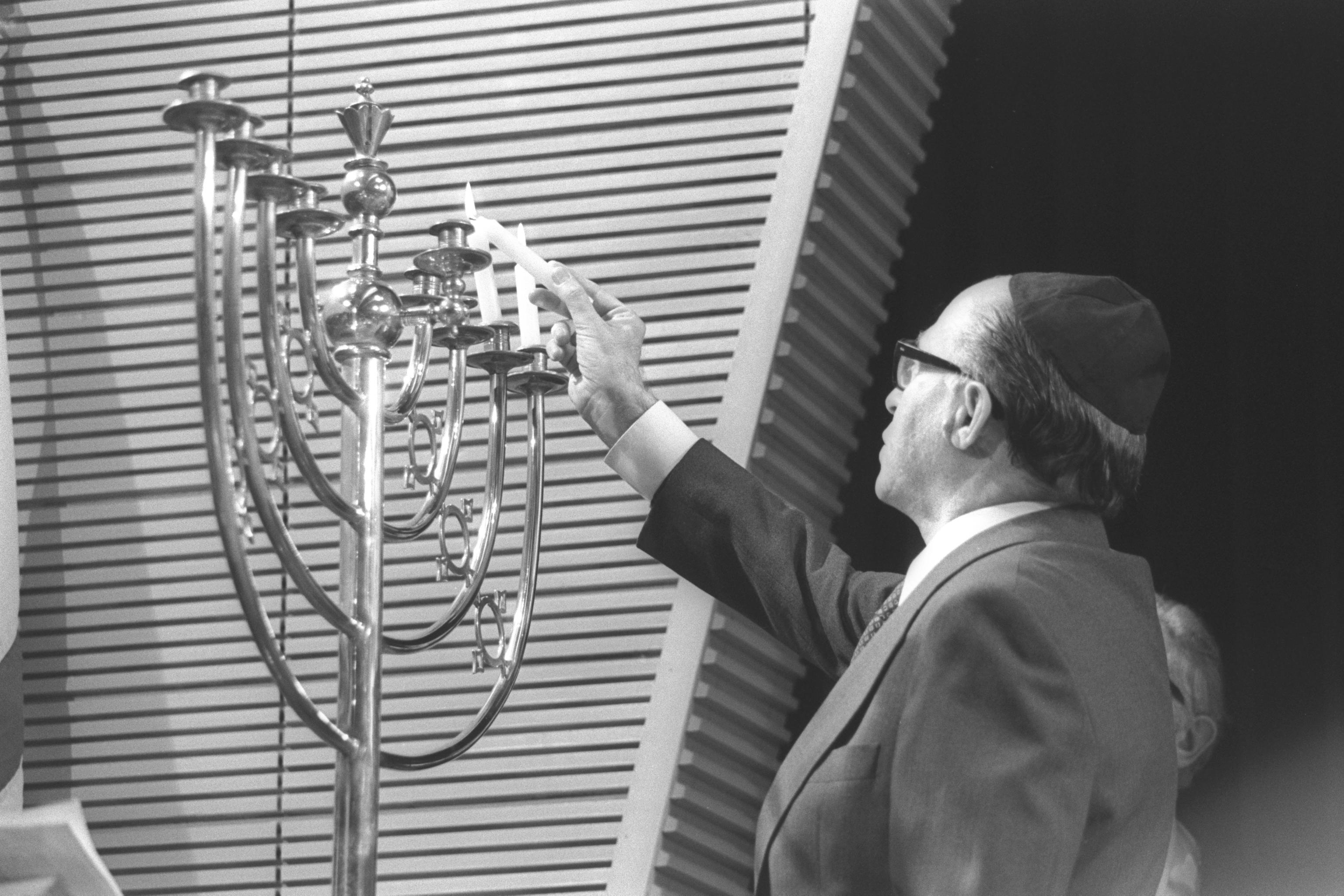 Menachem Begin lighting Hanukkah candles in St John's Wood Synagogue, London on December 1, 1977. Saar Yaacov/Government Press Office.
This essay by Meir Soloveichik is, in part, a commentary on a speech that Menachem Begin gave in 1972.
Mosaic
published the first English translation of the speech in May 2020.