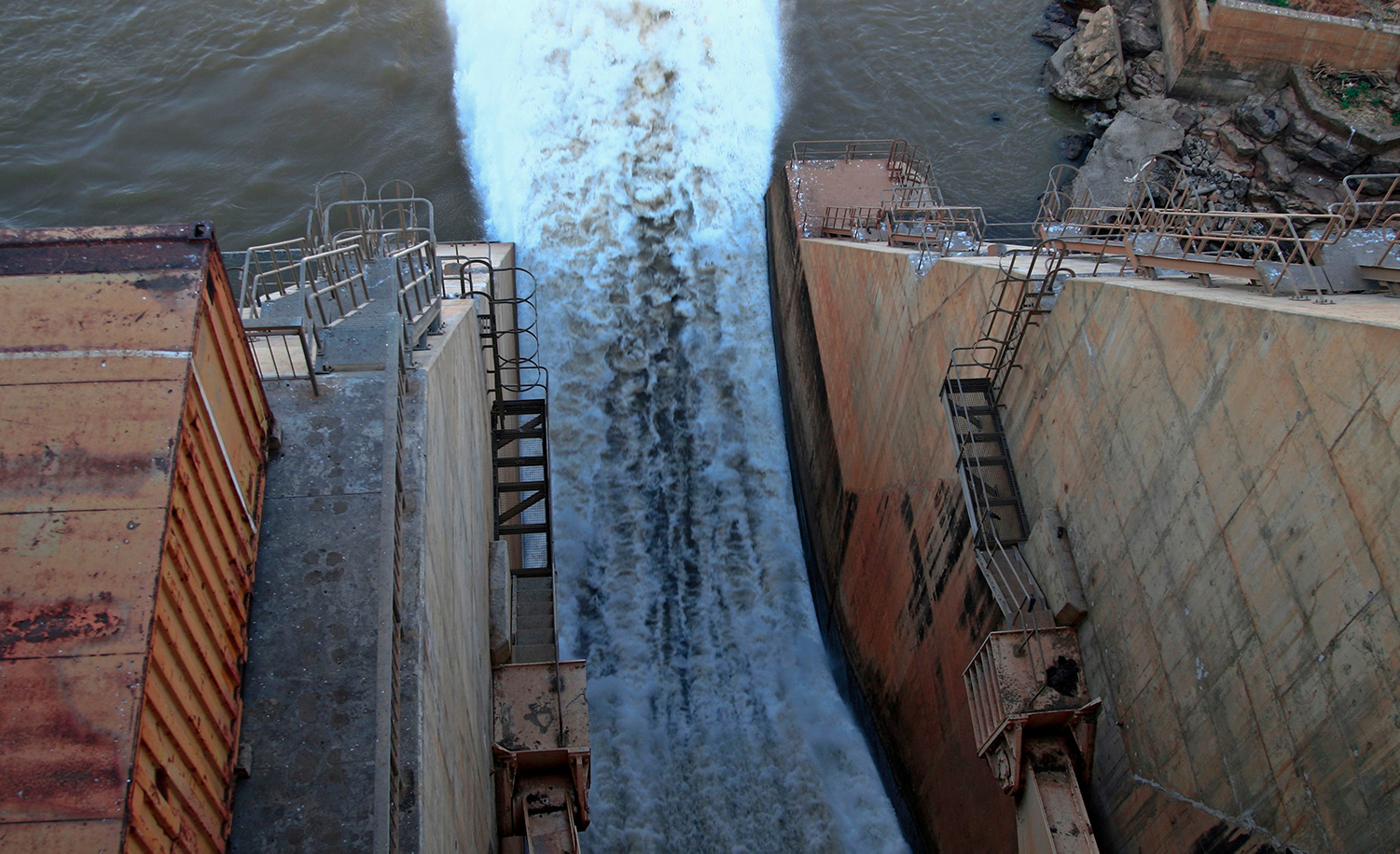 The Roseires Dam on the Blue Nile river in southeastern Sudan on November 27, 2020. EBRAHIM HAMID/AFP via Getty Images.
This Week's Guest: Dore Gold
In the water-scarce Middle East, water that can be used for drinking and agriculture is of premium importance. The entire ancient civilization of imperial Egypt grew up around the Nile River and its basin; modern east Africa still depends on it. Although Israel has made great advances in hydro-technology, it too must treat water as a scarce resource, and that makes the politics of the Nile, along with the policing of the Red Sea, a question of real strategic significance to the Jewish state and the regional order of the Middle East.
In this week's podcast, Mosaic's editor Jonathan Silver is joined by Dore Gold, president of the Jerusalem Center for Public Affairs and Israel's former ambassador to the United Nations, to discuss the strategic importance of the Nile River, the policing of the Red Sea, and what they mean for Israel and the regional order of the Middle East.
Musical selections in this podcast are drawn from the Quintet for Clarinet and Strings, op. 31a, composed by Paul Ben-Haim and performed by the ARC Ensemble.
Excerpt (5:02-6:44):
I became very aware very quickly of the struggle between Egypt and Ethiopia over the Nile. When the British ruled Egypt and much of east Africa, they established the rules of how water resources were going to be divided, and those rules basically gave enormous preference to Egypt's needs. And perhaps rightfully so, because Egypt was by far and away the largest country in terms of population, but since that time things have begun to change in east Africa and among the neighbors of Egypt. The biggest change of course is population growth, and therefore the need of these other countries for Nile water is becoming more pronounced, and I think the Egyptians are aware of it. I think the Egyptians are nervous about it. 
Now the big development is in Ethiopia, where the Ethiopians have been busy building a huge dam to get hydroelectric power for helping with their agricultural resources It's called the Renaissance Dam. The Renaissance Dam is really important for Ethiopia, as important for Ethiopia as it is a threat to Egypt, and you have the makings of a major east African conflict. Now, everybody would love to have Israel's help. They're not interested in having Israel supply some kind of water-purification technology. They want the Israelis to run to Washington for them, and therefore this is a major international crisis.