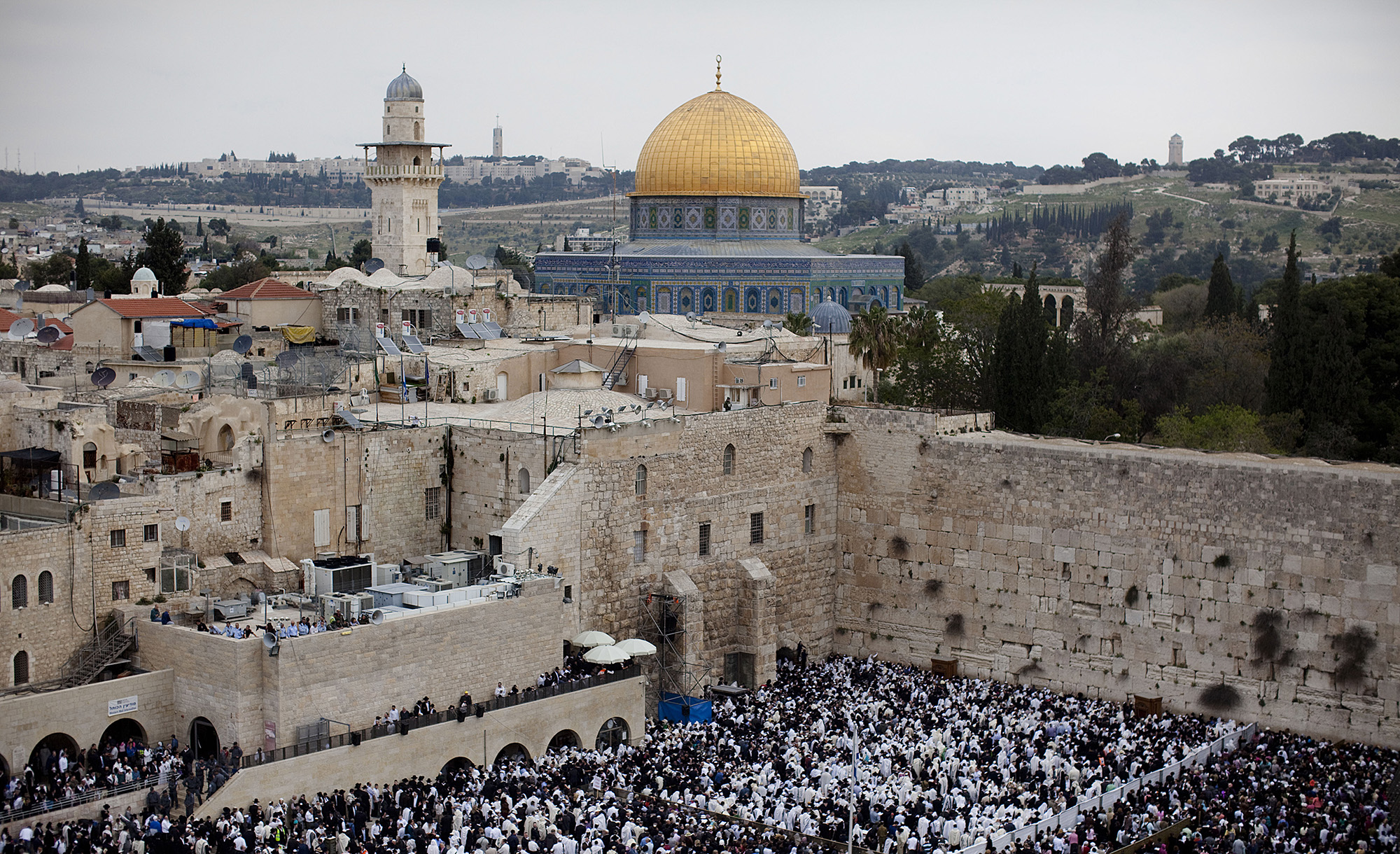 Thousands of Jews at the Western Wall in Jerusalem during Passover 2011. Uriel Sinai/Getty Images.
This Week's Guest: Meir Soloveichik
Jerusalem is perhaps the most interesting and spiritually important city in the world. For the Jewish people, it is the most treasured city in their long history. It is mentioned over 600 times in the Hebrew Bible; every time a Jew prays he or she faces Jerusalem; at the end of every Passover seder, Jews sing out l'shanah haba'ah bi-Yrushaliym, "next year in Jerusalem."
On this week's podcast, we're joined by Rabbi Meir Soloveichik, who just launched his new daily podcast, Jerusalem 365, a yearlong examination of the history and significance of the holy city. For roughly fifteen minutes each day, Soloveichik will explore Jerusalem's buildings, its rulers, its people, and its role in the spiritual and cultural history of the Jewish people, the state of Israel, and the West. In this conversation with Mosaic's editor Jonathan Silver, he walks listeners through some of the enduring cultural symbols that help illuminate the role Jerusalem has played in the minds of the Jews throughout the ages.
You can click here to view a PDF with the various symbols, images, and texts referenced in the discussion.
Musical selections in this podcast are drawn from the Quintet for Clarinet and Strings, op. 31a, composed by Paul Ben-Haim and performed by the ARC Ensemble.
Excerpt (28:29-29:24): 
What makes David unique is that he's the supreme symbol of military success, statesmanship, and yet he's never looking to celebrate himself, but to say "no this is not about me, this is about the sacred destiny of the Jewish people and its relationship with God," and he wants Jerusalem to be the ultimate symbol of that. The unconquerable city that was conquered by him but celebrates God not him. It's David who always reminds us of this: that Jerusalem is geographically, topographically, hierarchically, the highest. And of course, many Jews have had a complicated relationship with that proposition, and that's why David is always our supreme symbol of politics as Jews; he reminds us that politics is important, but we're about more than politics.