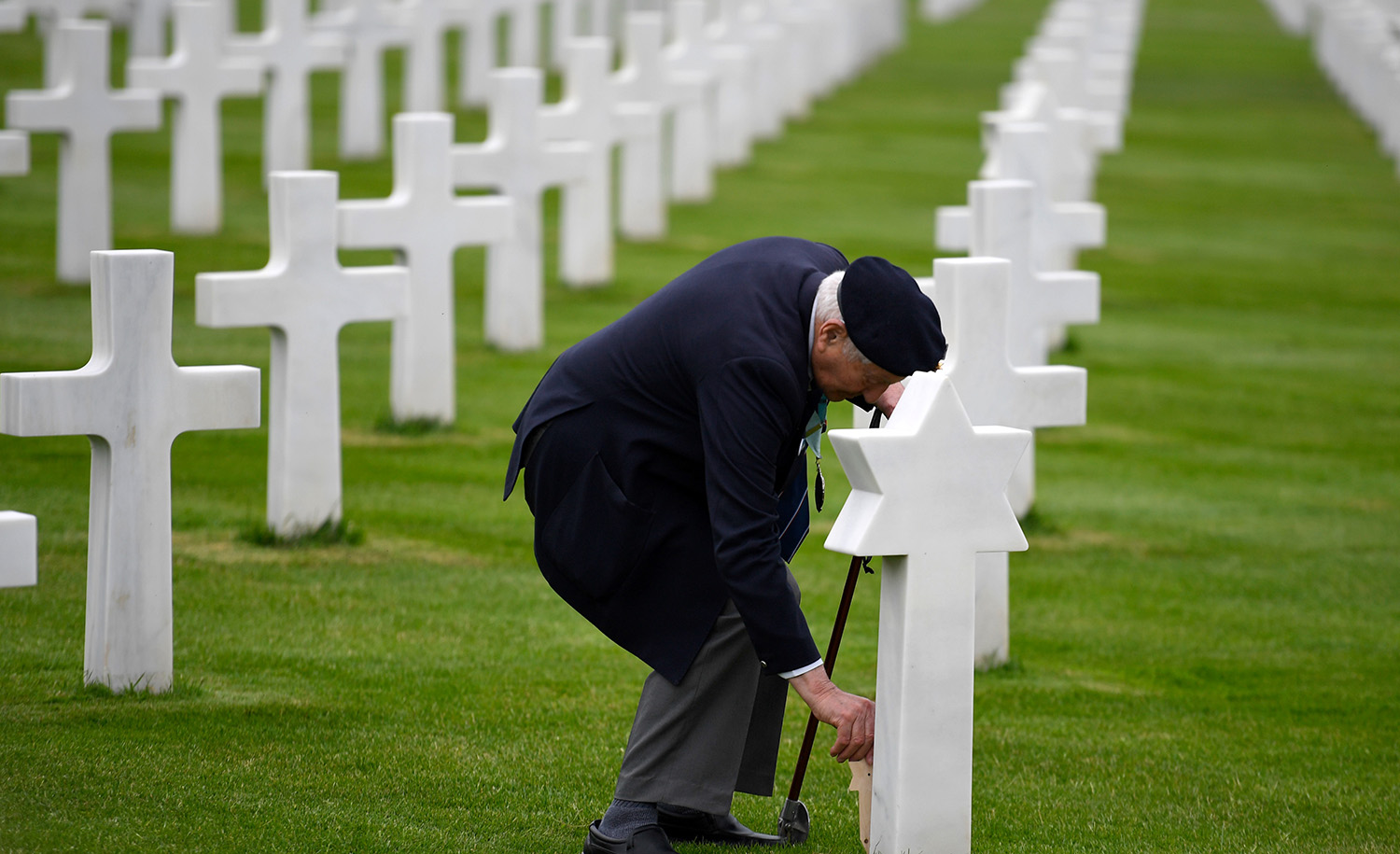 WWII veteran Mervyn Kresh places a poppy on an inscribed wooden star of David by a headstone after a remembrance ceremony at the Normandy American Cemetery in Colleville-sur-Mer on June 4, 2019, ahead of the 75th anniversary of D-Day. DAMIEN MEYER/AFP via Getty Images.
This Week's Guest: Jacob J. Schacter
More than half a million Jewish men and women served in the U.S. Armed Forces in World War II. They fought in every theater of the war, from North Africa and Italy to France and Belgium to the Philippines and Japan.
In the process, many of them fell in service to their country. In the fog of war, some of them were buried in military cemeteries under Christian gravestones in the shape of the Latin Cross. Decades later, there's now an organization dedicated to working with the families of the fallen and the American military to replace the crosses with stars of David to honor more properly the heritage of the Jewish war dead.
This week our podcast is joined by the president of that organization's board of directors, Rabbi Jacob J. Schacter, a historian at Yeshiva University who previously joined the podcast to discuss Rabbi Joseph B. Soloveichik's essay "Kol Dodi Dofek." This week, he speaks with Mosaic's editor Jonathan Silver about the work of Operation Benjamin—and shares his belief that the organization's mission is an expression of devotion to the memory of these fallen Jewish heroes and to the nation they died to defend.