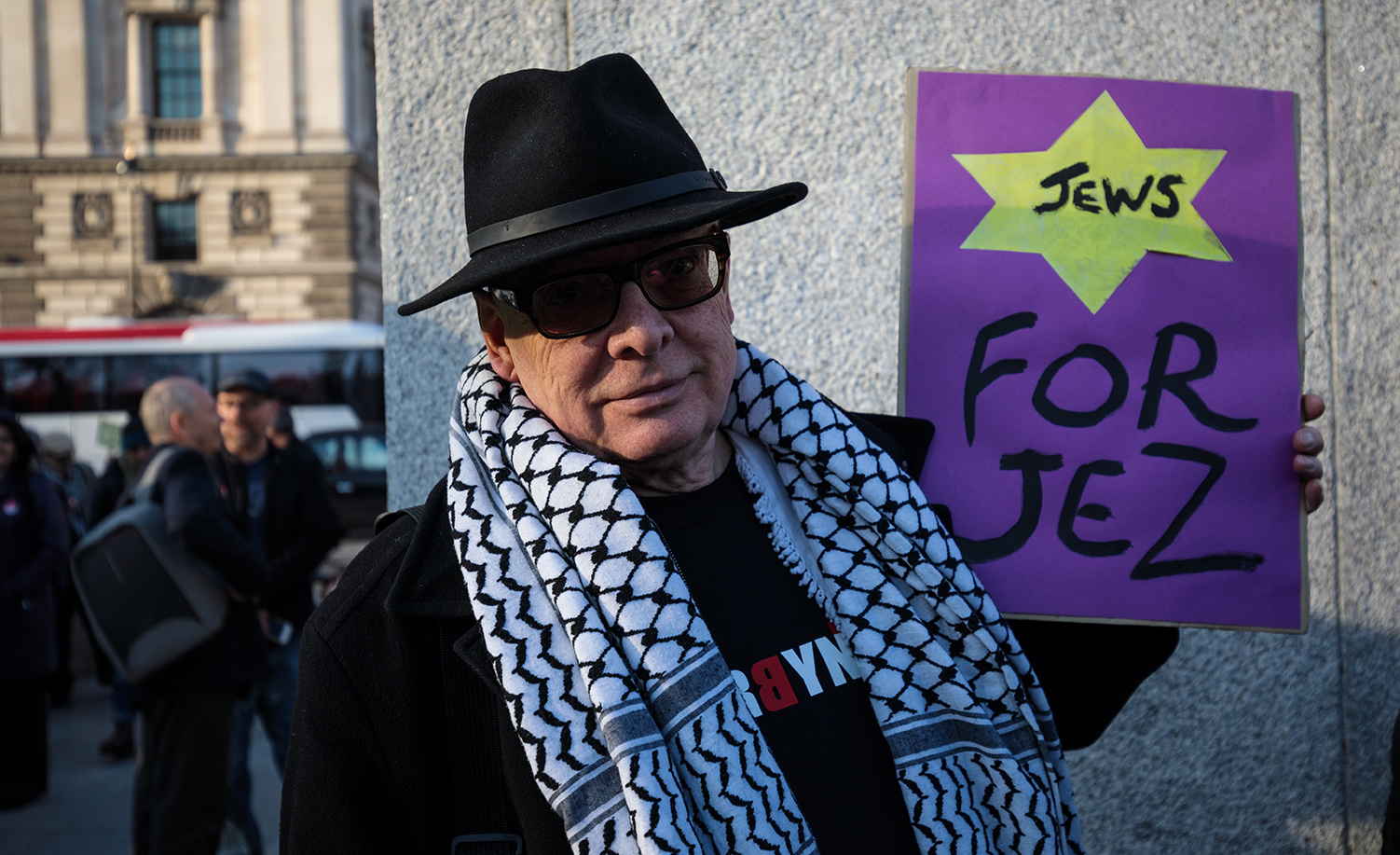 A pro-Jeremy Corbyn protester at a counter-protest to a 2018 demonstration against anti-Semitism in the UK Labor Party in London. Jack Taylor/Getty Images.
This Week's Guest: Jonathan Neumann
Whether or not the presidential administration of Donald Trump has worked on behalf of Jewish interests—for instance, by moving the United States embassy in Israel to Jerusalem and thereby recognizing that city as the capital of the Jewish state—many American Jews feel strongly that its actions are antithetical to Jewish values. But what values do they have in mind? Close to the top of the list will inevitably be tikkun olam, the Hebrew term for "repairing the world." Last year, the writer Jonathan Neumann published his book To Heal the World?, an attempt to analyze what tikkun olam means in practice, and to debunk the lazy but all-too-common perception that Jewish values and progressive politics are one and the same.
In this podcast, Neumann joins Jonathan Silver for a discussion of conservatism, liberalism, and Jewish politics. He looks at the worrying rise of Jeremy Corbyn in the United Kingdom, explains the causes of Israel's shift to the right, and argues that the fervent progressivism of American Jews is harmful to  Jewish religion, Jewish peoplehood, and the Jewish state.
Listen via iTunes Podcasts | Google Play | Stitcher | Spotify
Background
Every Thursday, the Tikvah Podcast at Mosaic will bring to to your car/earbuds/home stereo/Alexa the latest in our efforts to advance Jewish thought. For more on the new podcast, check out our inaugural post here.
A final note: If you would like to share your thoughts on the podcast, ideas for future guests and topics, or any other form of feedback, just send us an email at [email protected]. We're grateful for your support, and we look forward to a new year of great conversations on Jewish essays and ideas.