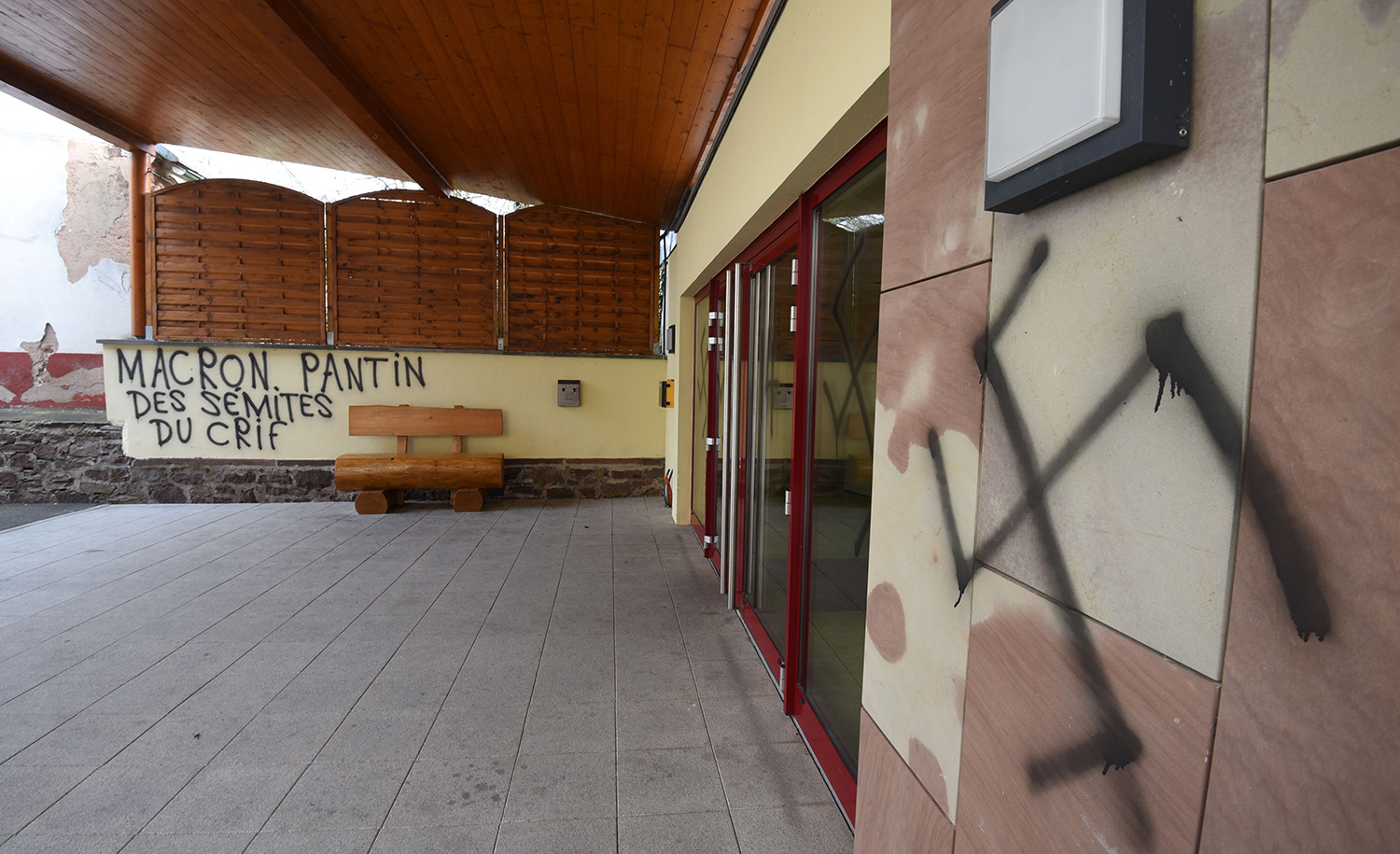 Anti-Semitic graffiti on the wall of the city hall in Heiligenberg in eastern France. PATRICK HERTZOG/AFP/Getty Images.
"Today I no longer have full confidence that anti-Semitic hate crimes in France are handled properly." Thus, in a recent interview,
lamented
Sammy Ghozlan, a former French policeman who now runs France's National Bureau for Vigilance against Anti-Semitism.