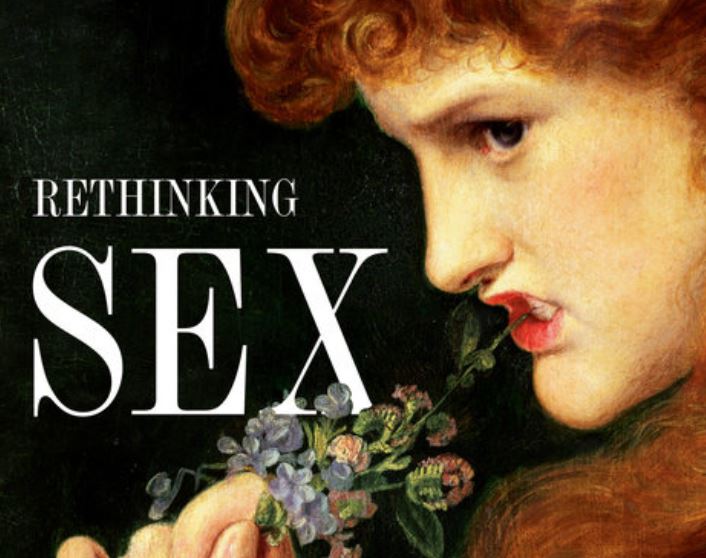 The cover of Rethinking Sex: A Provocation by Christine Emba.
This Week's Guest: Christine Emba
For most young men and women today, sexual ethics have been collapsed into one idea: consent. Consent, whereby two responsible, conscientious, free people agree to enter into a sexual relationship, has become a shorthand way to describe ethical sex. And of course consent in sex is important, especially since it was so often absent in human history.
But is consent, and consent alone, sufficient for modern sexual ethics? That's the question the Washington Post writer Christine Emba, this week's podcast guest, takes up in her fascinating new book Rethinking Sex. In the book, she takes readers on a tour of the sexual practices of young Americans and finds that for many sex has become diminished, casual, and rote. In conversation with Mosaic's editor Jonathan Silver, she explains why that is, how consent became so central to the conversation, and how American culture might need to change in order to restore meaning and responsibility to sex. 
Musical selections in this podcast are drawn from the Quintet for Clarinet and Strings, op. 31a, composed by Paul Ben-Haim and performed by the ARC Ensemble.
Excerpt (39:09-41:13):
I subtitled Rethinking Sex "A Provocation" not because I wanted to use it to make people angry or upset or to tell them that they were bad, but to provoke real and honest conversation in public about these deeper questions. To allow space for people to talk honestly about what sex is, what it means to them, about whether we can have moral and ethical standards—which I think that we should—for our different behaviors that are higher than whether someone did or didn't consent. Whether we can actually try to make judgments about what we should be aiming for and how we should be acting towards each other, what responsibilities we have to each other. 
One of the things about the "Me Too" moment for me that was kind of frustrating and that led to the writing of this book was that we were in this place where we read all of these stories, people were beginning to talk about their experiences. They said me too; I'm having these experiences, they suck, it's bad. And ok, it's good that we have a negative vision now of what is not working for us, where our culture has gone wrong, but what is the positive vision? Where do we go from there? What's the next step, from talking about what's bad to talking about what's good? 
First we have to have an idea of the good to reach towards, and then we have to be able to have open conversations with each other in the public square about morality, about what boundaries and norms we want to set and uphold for each other, in community, to actually be able to change the culture and to move forward. And also be open with ourselves too about responsibilities that we may intrinsically feel but don't want to acknowledge because they might limit our freedoms, but that we will have to have in order to make sex better for us all. I think that having a positive vision, putting one out there, and then giving people questions and ways to suggest that there are assumptions that they need to question and talk about out loud, is one way of taking the next step towards creating something different.