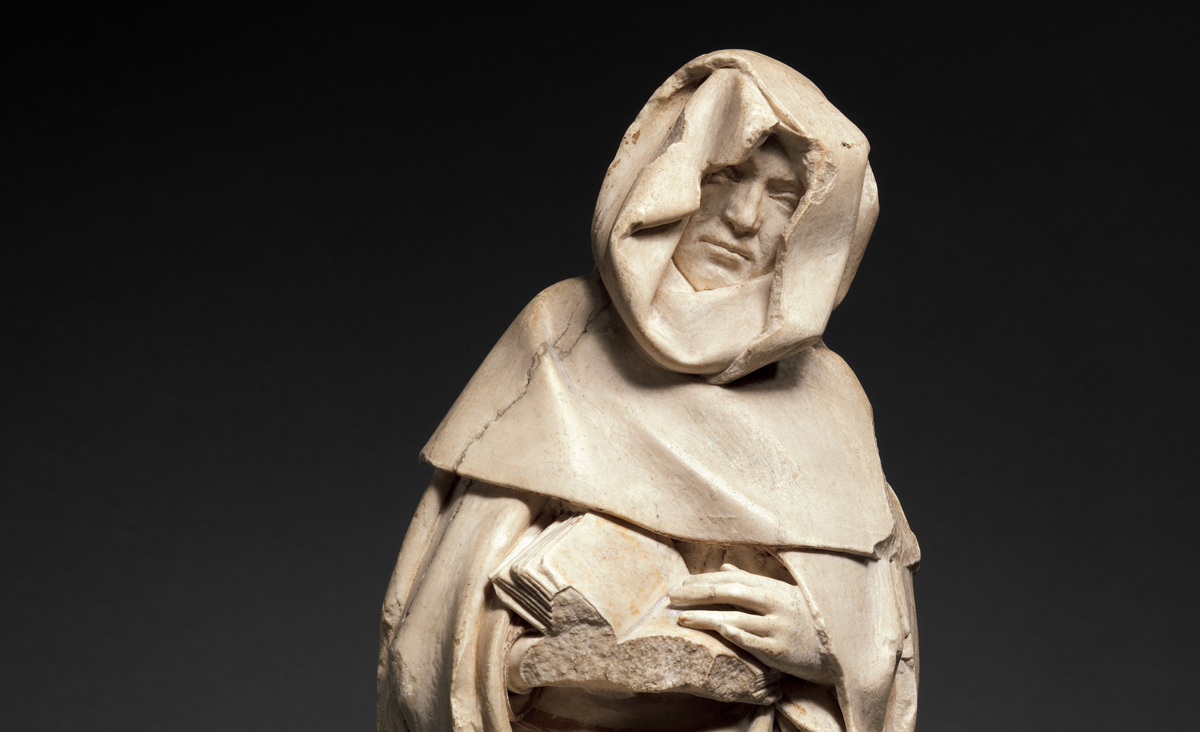 A mourning figure in alabaster, ca. 1453, France, begun by Jean de Cambrai and completed by Étienne Bobillet and Paul de Mosselman. The Metropolitan Museum of Art.
Shmuel Hanagid, a powerful leader of Andalusian Jewry and among the greatest of the medieval Hebrew poets, was born in Cordoba in 993 and died in 1056. Upon the death of his brother Yitzḥak in 1041, Hanagid composed a cycle of nineteen poems that are, writes Hillel Halkin, "apart from their lyrical beauty, an unparalleled document of mourning." Excerpts from them, masterfully translated with accompanying commentary, appear in Halkin's new book,
After One-Hundred-And-Twenty: Reflecting on Death, Mourning, and the Afterlife in the Jewish Tradition
(
Princeton University Press, co-sponsored by the Tikvah Fund
)
.