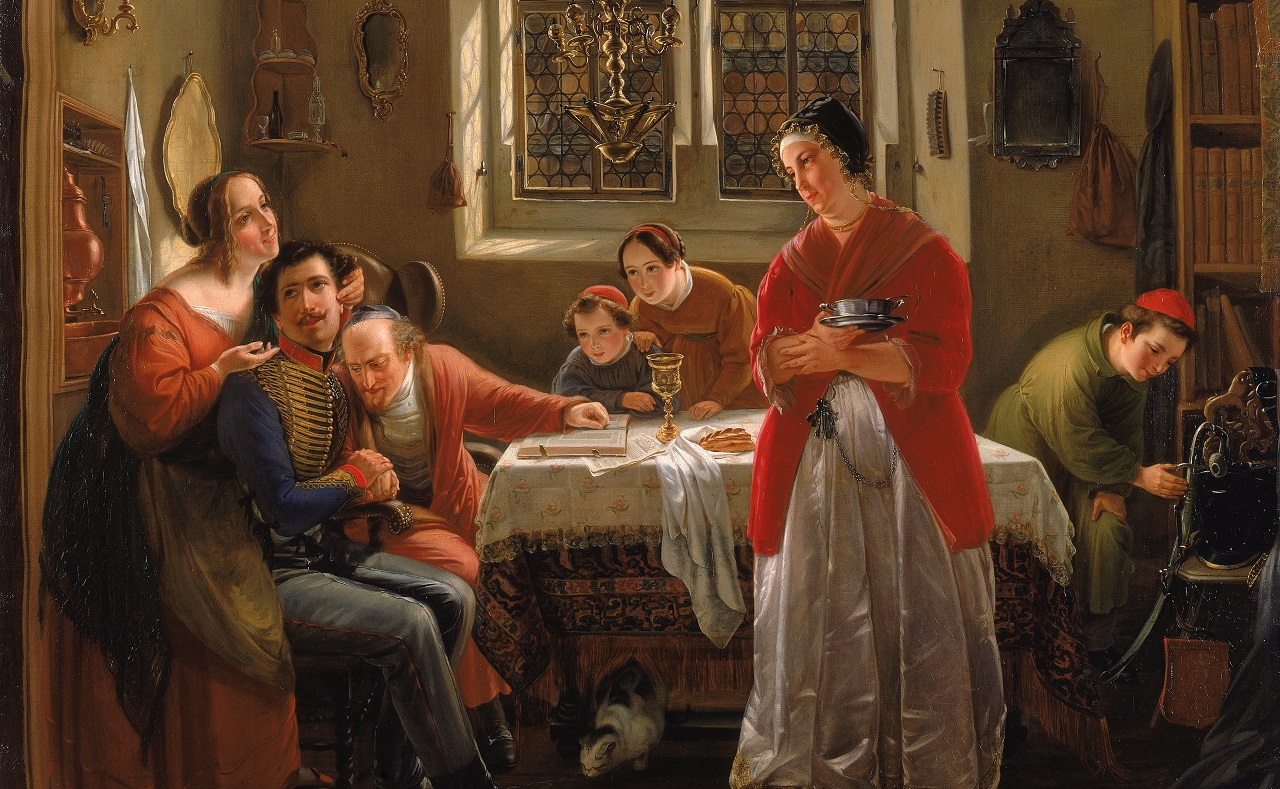 Detail from Moritz Oppenheim, The Return of the Volunteer from the Wars of Liberation to His Family Still Living in Accordance with Old Customs, 1834. Wikimedia.
After the invitation to the angels to
bless the household
, and before kiddush is recited and the family sits down to the Friday-night meal, the prayer book offers a song praising the ideal woman. Known as
Eyshet Ḥayil
, or "woman of valor," the song is organized as an alphabetical acrostic (i.e., each verse starts with a new letter, in alphabetical order), and is in fact the concluding passage of the biblical book of Proverbs (31:10-31).