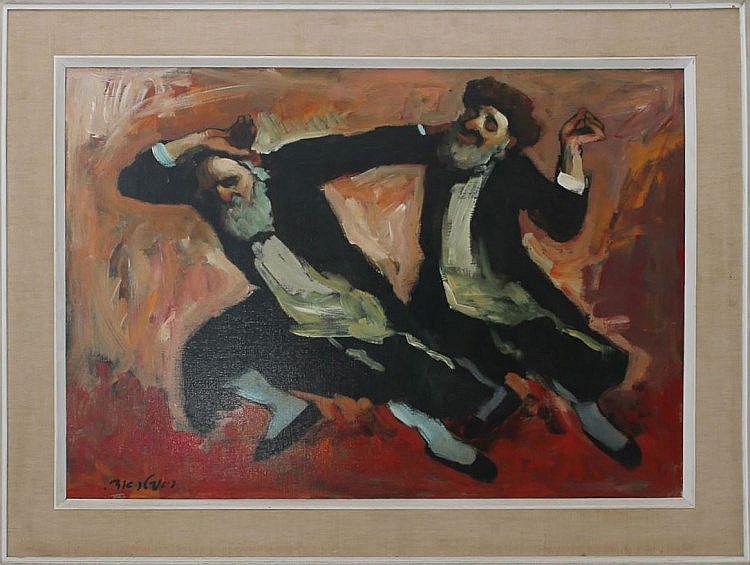 Ḥasidim Dancing by Adolf (Adi) Adler.
My appeal at the end of
my column
of two weeks ago for information on the expression "may his [or "her"]
n'shamah
[soul] have an aliyah" has met with a generous response. A large number of you have written to tell me what you know about this "bizarre" usage (as I called it), thus making it possible to construct a better profile of it.