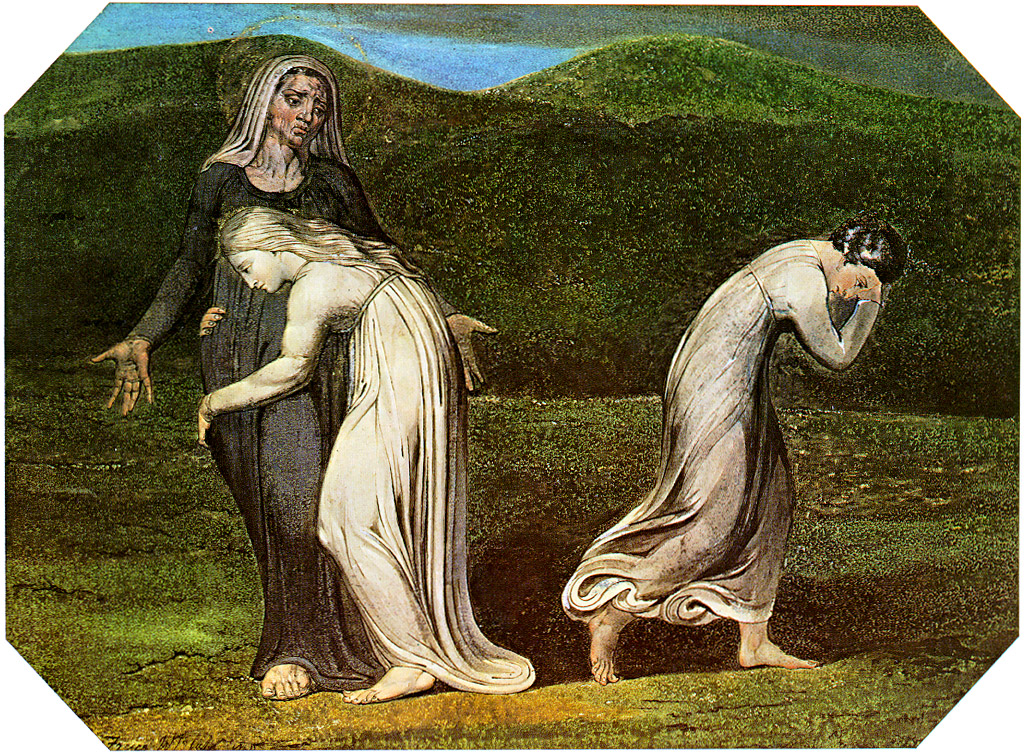 William Blake, Naomi Entreating Ruth and Orpah to Return to the Land of Moab, 1795. Wikimedia.
By the time he settled in the Palestine of his dreams in 1924,
Ḥayyim Naḥman Bialik
(1873-1934), acclaimed as the "Jewish national poet" from a very young age, had for the most part ceased writing poetry. Instead, he focused his efforts on running the Dvir publishing house with his longtime collaborator Y.H. Ravnitzky, gradually appointing himself custodian of the Hebrew language and its cultural treasures—that is, its stories.