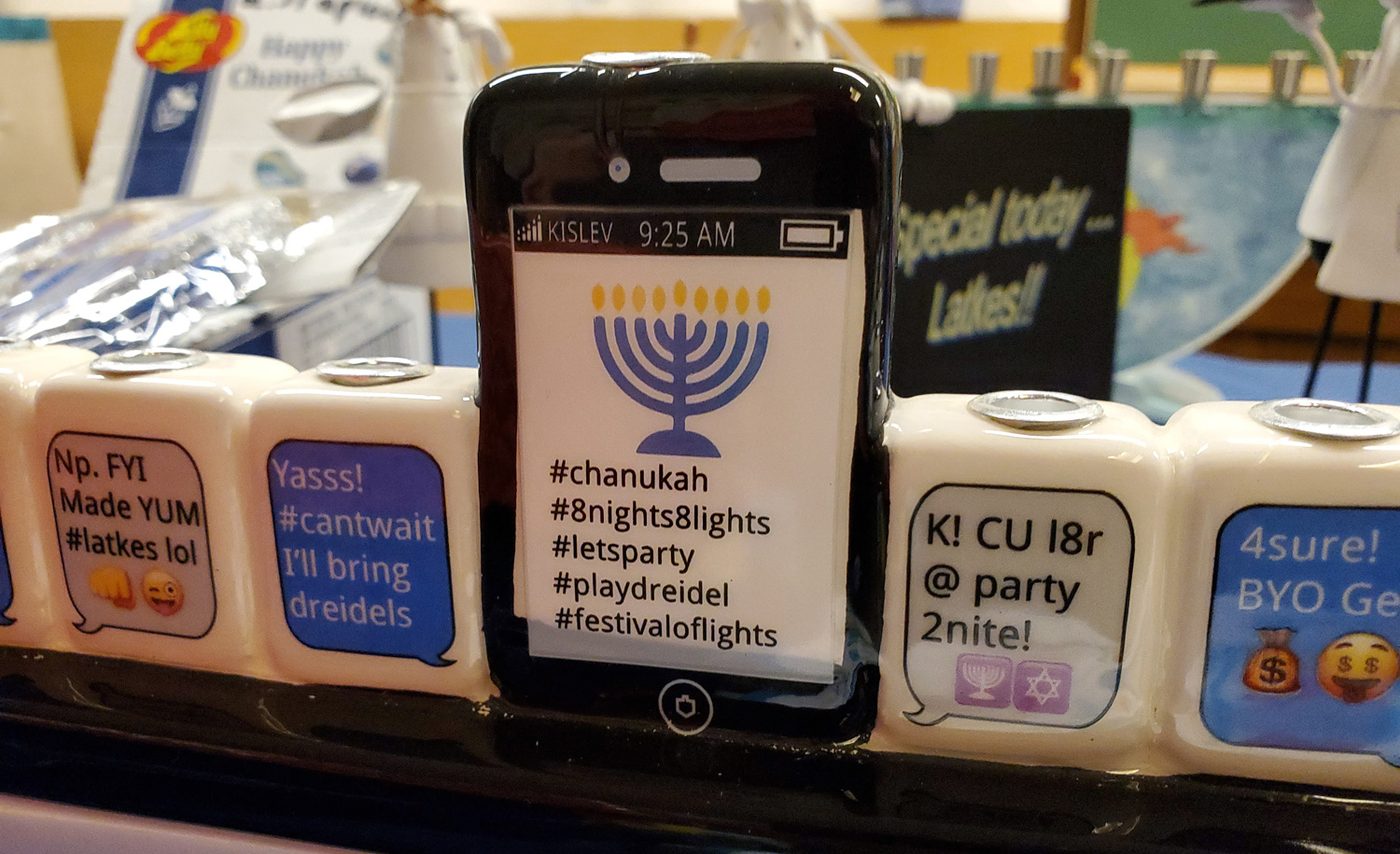 A menorah made up of various hashtags and references to social media. Smith Collection/Gado/Getty Images.
Are we celebrating Hanukkah or Chanukah this week? Neither the English language nor American Jews would seem to have decided which
way
to spell the word. One sees it in both its H- and Ch-forms, and while it's my impression that the former is steadily gaining, the contest shows no sign of ending soon.