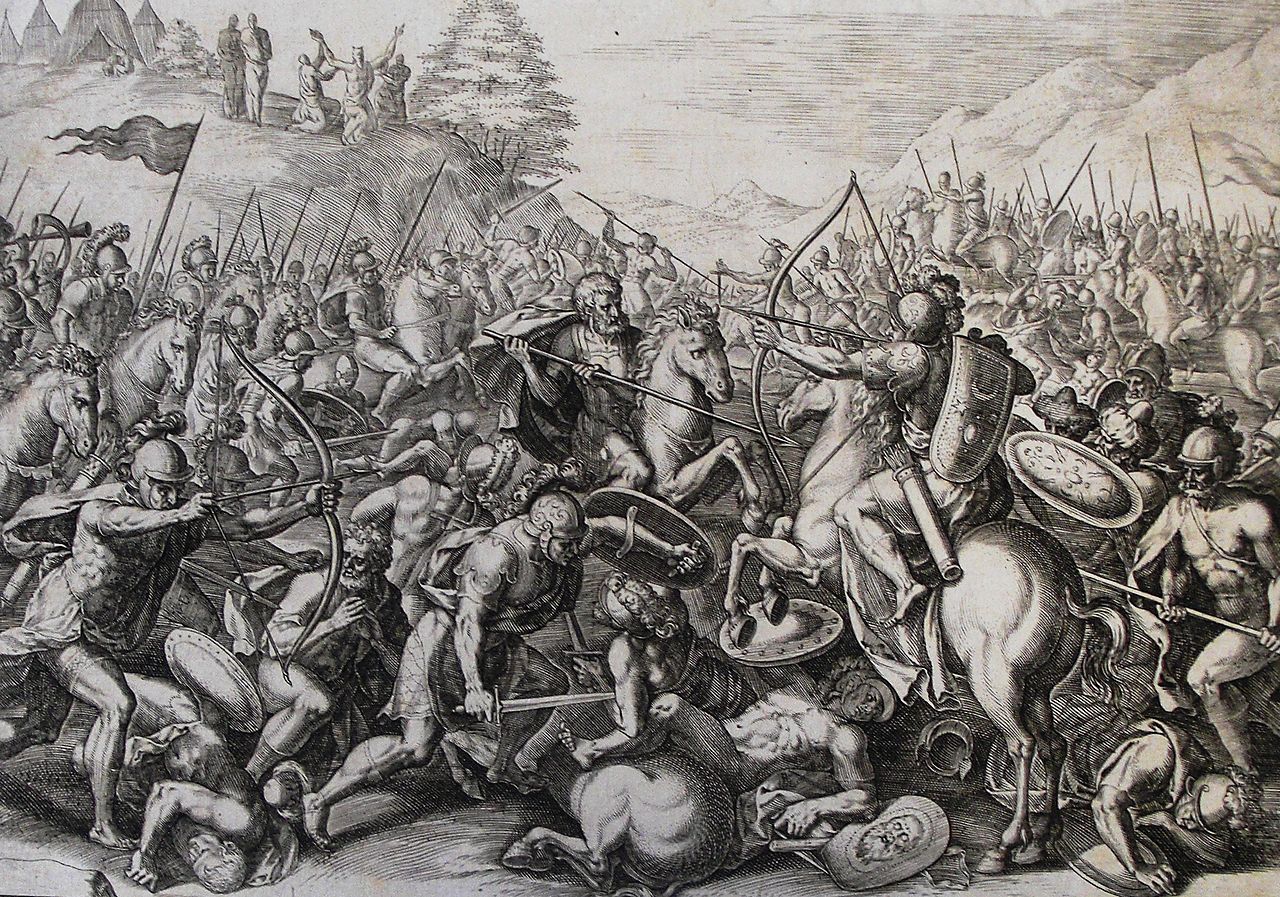 An illustration from the Phillip Medhurst Collection of Bible illustrations depicting Joshua fighting Amalek as in Exodus 17. Wikipedia.
Once a week for the next few months,
Mosaic
will be publishing brief excerpts of Leon R. Kass's new book on Exodus,
Founding God's Nation
. Curious about one of the foundational texts of the Jewish tradition? Read along with us. To see earlier excerpts, go here.