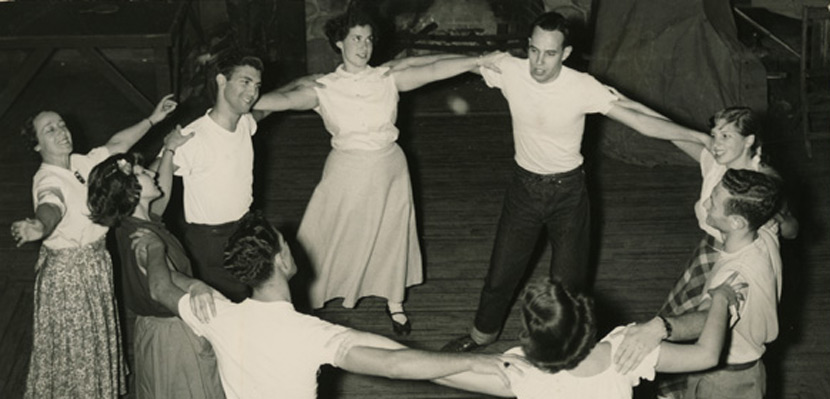 Young Jewish men and women dance in a circle, circa 1950. From the digital collection of the Center for Jewish History.
This week in
 Mosaic we
 are celebrating the release of our new ebook 
On Jews and Judaism
, a collection of Irving Kristol's essential writings on the Jews. "The Future of American Jewry" was originally published in 
Commentary
in August 1991.