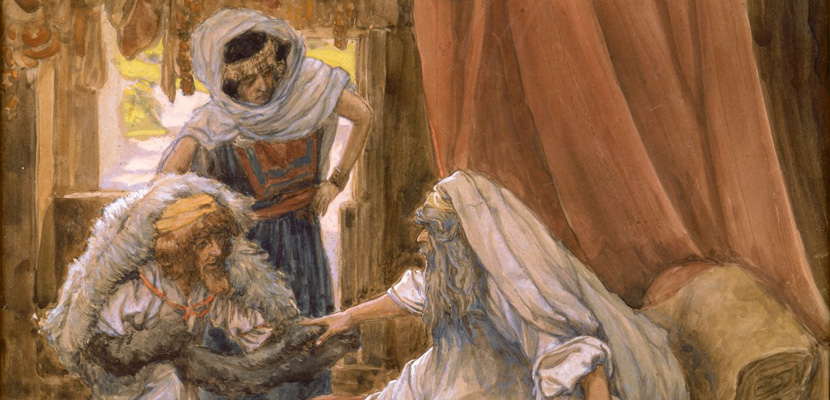 Jacob Deceives Isaac by James Tissot, 1902. Wikiart.
This week's Torah portion of Toledot (Genesis 25:19 – 28:9) is about the costs and benefits of obedience, or of emulation if you will. Where Abraham's
story
begins with God's demand that he leave his father's house and go wherever the Almighty wants him to go, this story is about three men, none of whom really wants to leave his father's house, and one woman who sees to it that her sons do what God requires. The story is about staying, not going, and the price exacted by each.