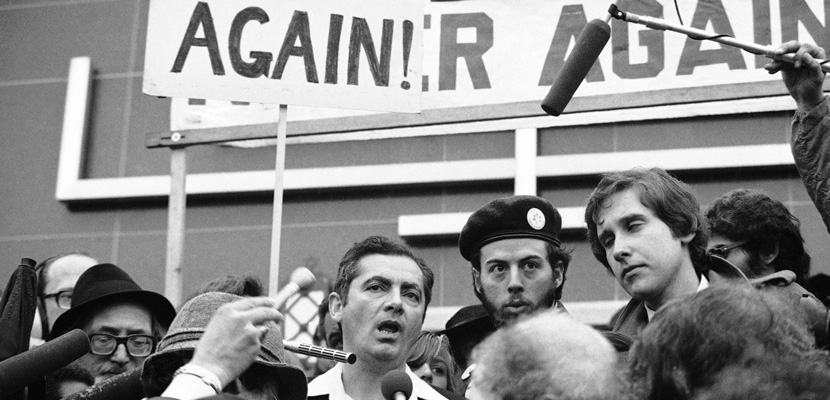 Rabbi Meir Kahane, leader of the Jewish Defense League, stands in the midst of protestors in Washington, March 20, 1977. AP Photo/Charles Tasnadi.
For anyone interested in modern Israel,
Like Dreamers: The Story of the Israeli Paratroopers Who Reunited Jerusalem and Divided a Nation
(2013), by Yossi Klein Halevi, has been widely praised as essential reading (though some reviewers, including Ruth Wisse
in Mosaic
, have offered cooler appraisals). In my own
generally positive review
 of the book, I expressed the hope that its success might win some attention for Halevi's first two works, both of them autobiographical narratives that I find more engrossing than last year's sprawling epic of the socialist left and the religious right in the Jewish state.