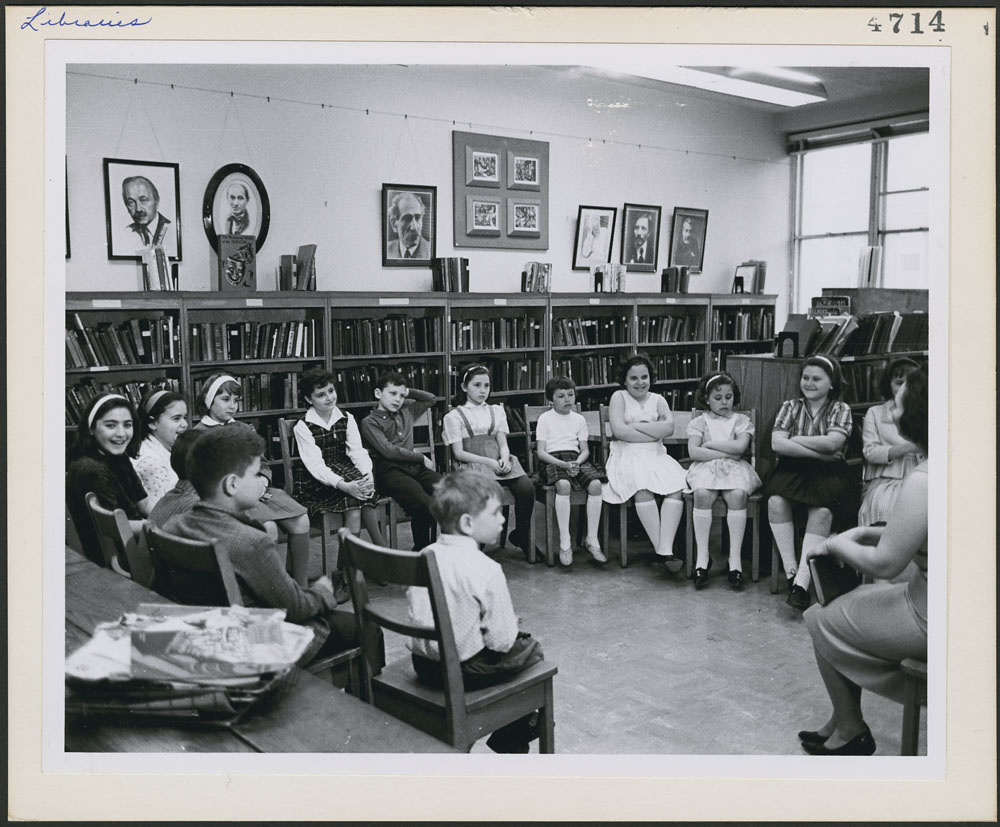 The drama director of Montreal's Jewish Public Library leads a Saturday morning story-telling session. Library and Archives of Canada.
We present here the fourth chapter from the memoirs-in-progress of the renowned scholar and author Ruth R. Wisse.
Earlier chapters can be found here. Further installments will appear over the next months.