This is a response to Wagner and the Jews, originally published in Mosaic in January 2015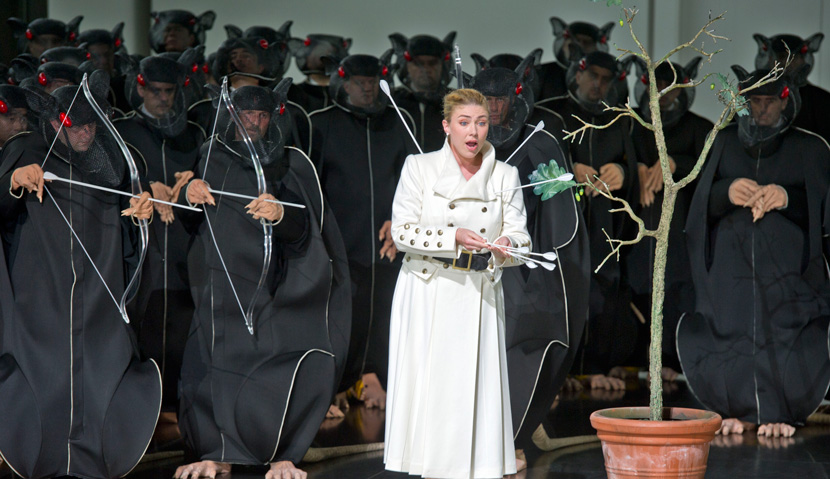 Annette Dasch in a 2010 production of Lohengrin in Bayreuth. APN Photo/Eckehard Schulz.
I thank Edward Rothstein, Terry Teachout, and James Loeffler for their sympathetic and illuminating responses to my essay. They have raised a number of issues, like the sordid history of Nazi-era Bayreuth, and the dramatic significance and purported "Jewishness" of certain Wagnerian villains, that I think any adequate account of Wagner must address, and I will try to do so in the bulk of my comments below.