This is a response to My Quarrel with "My Quarrel with Hersh Rasseyner", originally published in Mosaic in December 2020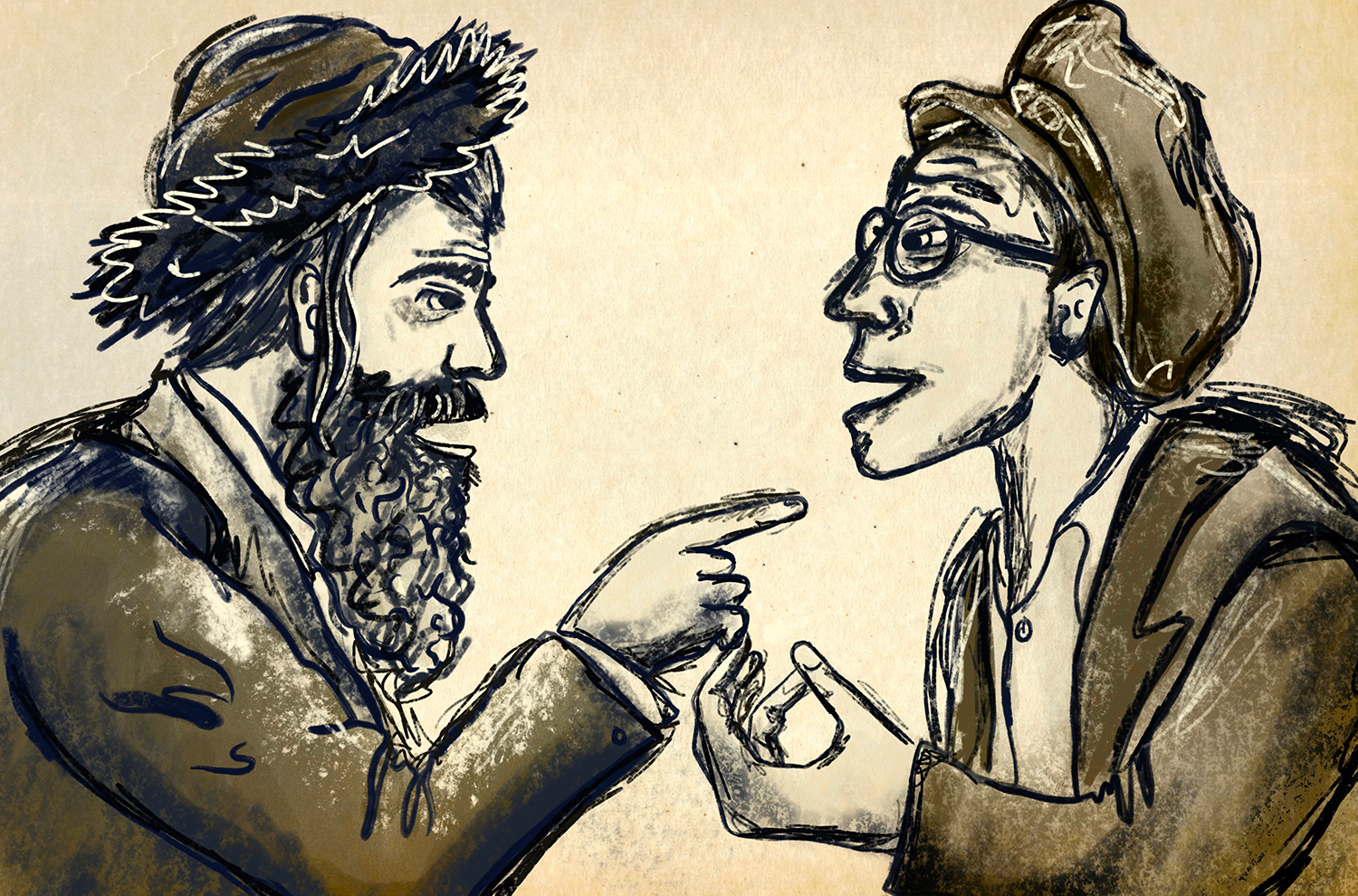 Illustration by Sefira Lightstone for Mosaic.
Along with the month's essay by Ruth R. Wisse on Chaim Grade's novella "My Quarrel with Hersh Rasseyner,"
Mosaic
is pleased to present her original translation of the work, which is the first complete rendition of the story to be published in English. The publication history of the original story, and information about prior translations, can be found in Wisse's essay, in which she also elaborates on her approach to the translation.