This is a response to Was There an Exodus?, originally published in Mosaic in March 2015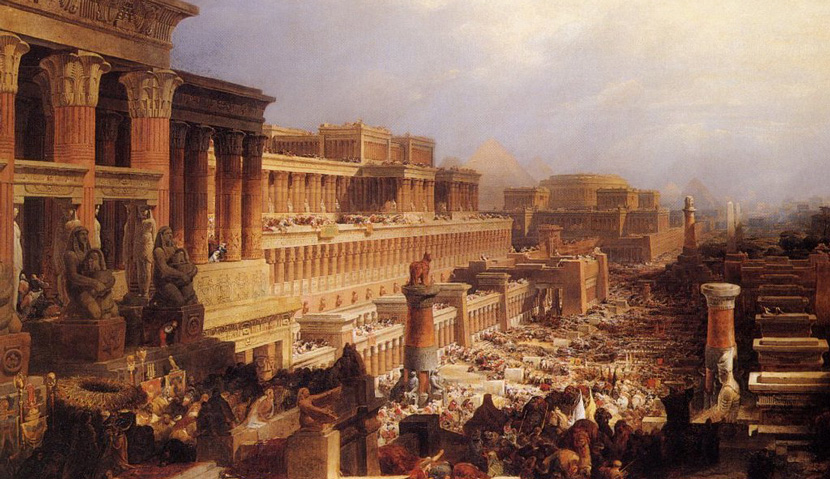 Departure of the Israelites, 1829, by the Scottish painter David Roberts. Wikimedia.
To the question asked by Joshua Berman, "Was There an Exodus?," the usual answer of modern biblical scholarship is: no. Berman, a professor of Bible at Bar-Ilan University, adduces arguments and evidence to suggest instead that a plausible, if qualified, answer is yes. As a biblical scholar, and as a liberal Jew, I'm tantalized by the prospect of new evidence for the exodus. But what Berman produces doesn't convince me.