This is a response to Where Is the Jews' Homeland?, originally published in Mosaic in May 2016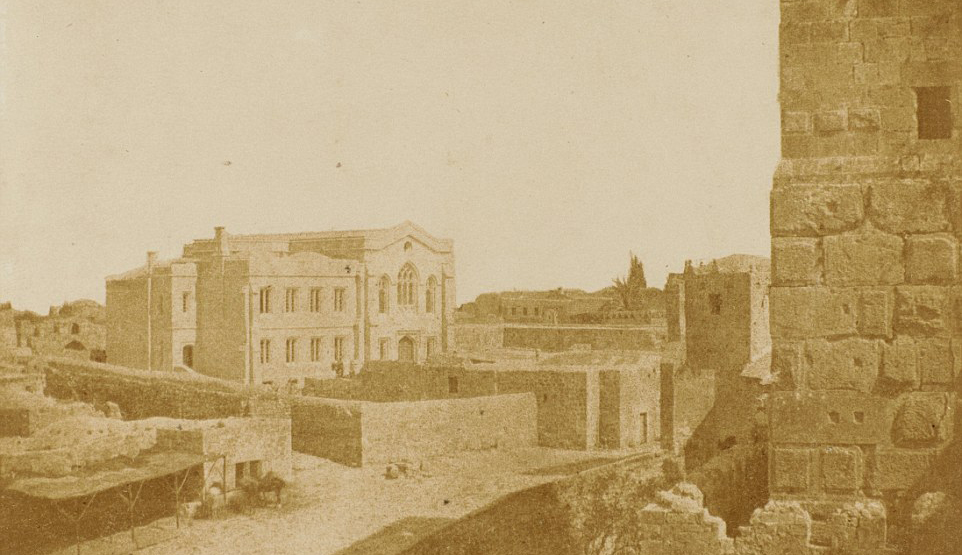 A 19th-century photograph of Jerusalem. George Bridges.
Some Hebrew poetry translates well and some fails miserably. In the 1940s and 1950s, for instance, the Israeli poet Natan Alterman (1910-1970) was the dominant force in the field for popular readers as well as for Israel's literary elite. But his greatness is next to impossible to grasp in translation. By contrast, the poems of Yehuda Amichai (1924-2000) have prospered in English. Amichai knew English himself and worked closely and affably with his translators. But that's not all: where Alterman's verse depends for its effect on lush tonal shifts and astonishingly resourceful end rhymes that defy translation, Amichai's relies on metaphysical wit and provocative metaphors, much more easily transposed into another language. Then, too, in some cases poets are just unlucky in their translators, or in their timing, and the failure of their verse to thrive outside its original language is less a judgment on them than a comment on the monolingualism of prospective readers.