This is a response to The Return of Bernard Lewis, originally published in Mosaic in June 2016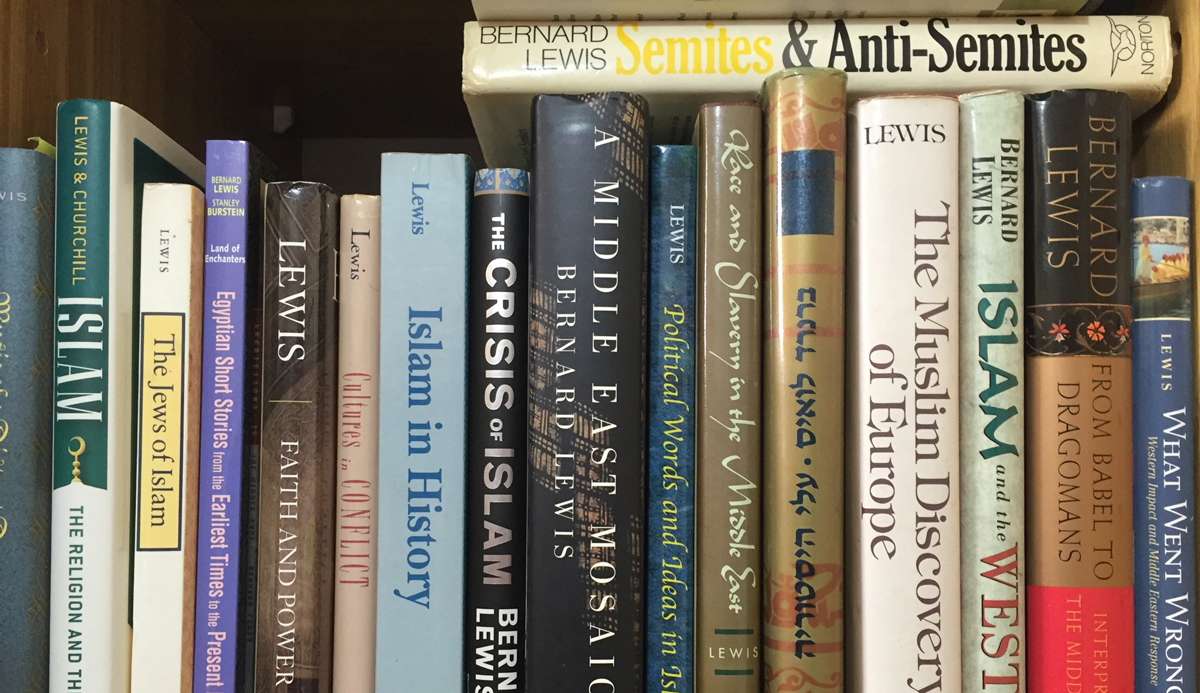 Books by Bernard Lewis. Martin Kramer.
It is gratifying that my
essay
 in
Mosaic
 should have prompted such moving tributes to Bernard Lewis from Robert Irwin, Itamar Rabinovich, Eric Ormsby, and Amir Taheri: distinguished scholars and writers whose friendships with him span many decades. And they are but a few of the many admirers who would have eagerly answered
Mosaic
's call.