This is a response to The Jews Will Have to Wait, originally published in Mosaic in October 2017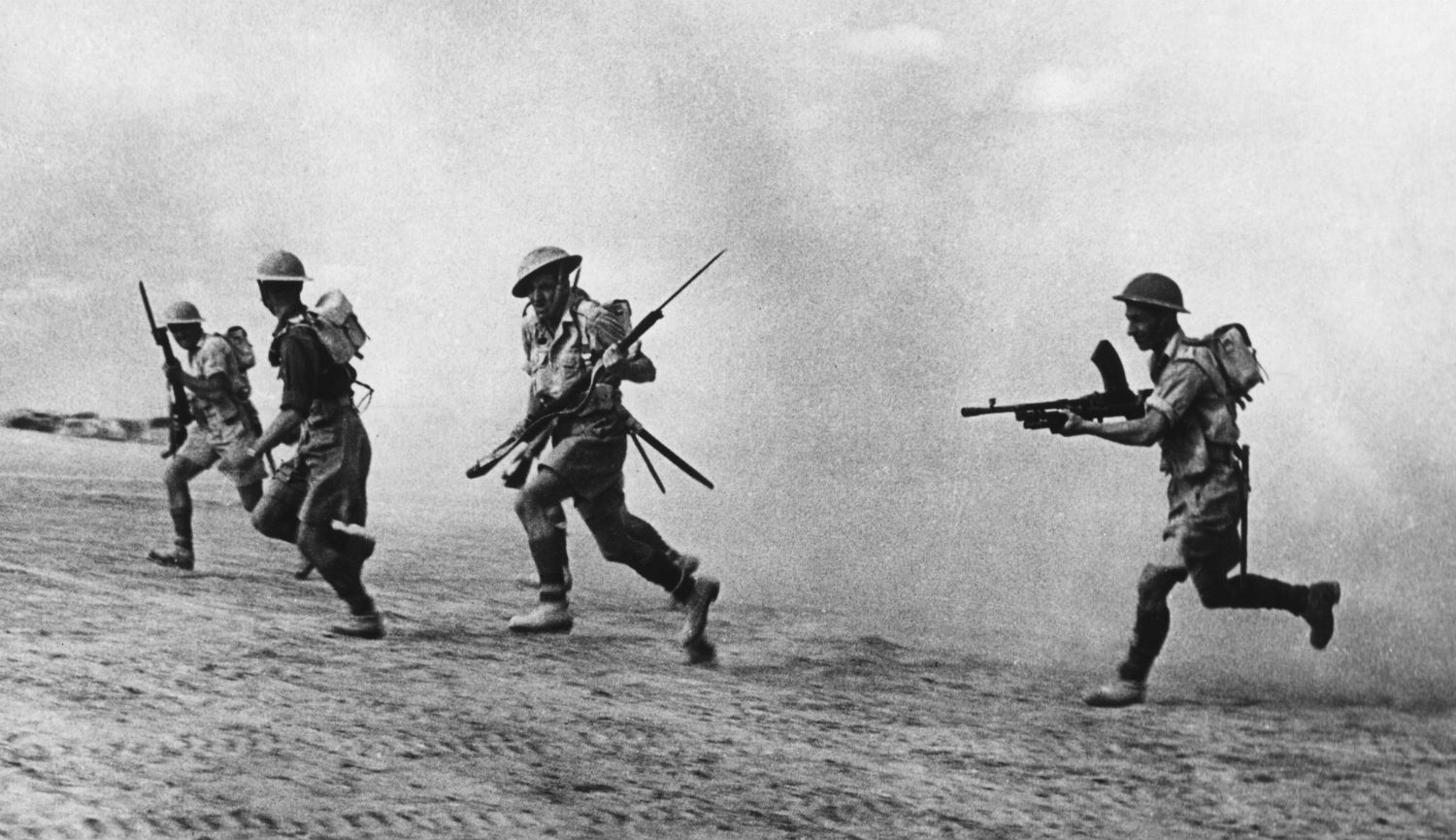 A British infantry patrol following retreating German forces at El Alamein, Egypt in November 1942. Mondadori Portfolio via Getty Images.
Robert Satloff's
essay
in
Mosaic
on American policy toward the Jews during and after the Allied North Africa campaign in the autumn of 1942 is a story of betrayal. As he relates, a handful of Algerian Jews played a decisive role in the huge November 1942 invasion of the region, facilitating the seizure of the city of Algiers in an early-morning uprising conducted by a heroic underground of over 300 Jewish fighters. But, Satloff goes on to argue, the Americans failed to use their successful seizure of North African territory to alleviate the plight of Jews who had suffered under the previous, collaborationist, Vichy-directed French authorities.