This is a response to The Church's Once-Notorious Seizure of a Jewish Child Is Back. Why?, originally published in Mosaic in March 2018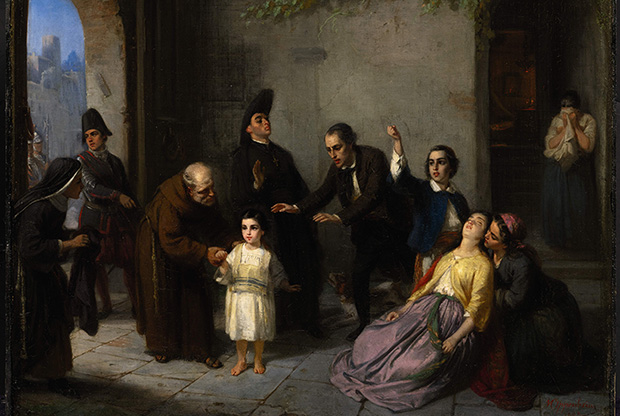 From The Kidnapping of Edgardo Mortara, painting by Moritz Daniel Oppenheim, 1862. Wikipedia.
I am grateful to Jon D. Levenson and R.J. Snell for their responses to my
essay
 in
Mosaic
on the continuing reverberations of the 1858 Mortara case and the heated debate aroused by its recent treatment in the journal
First Things
. Jon Levenson has, with characteristic brilliance, explored the implications of these debates for the relations of contemporary Jews and Catholics both to each other and to modern liberalism. R.J. Snell has pushed me to refine my account of the Second Vatican Council (Vatican II), and provided a valuable overview of the Church's current teaching on religious liberty.