This is a response to The Truth of the Capture of Adolf Eichmann, originally published in Mosaic in June 2020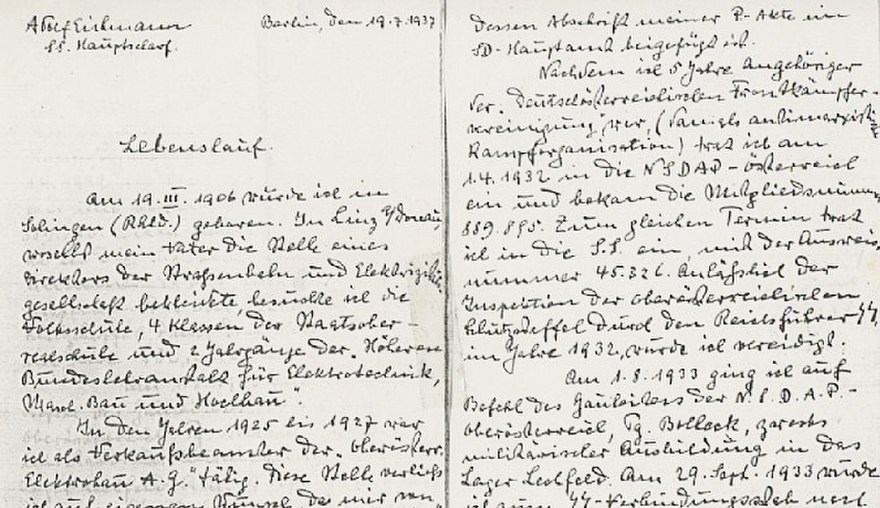 A copy of Adolf Eichmann's resume from 1937. Wikipedia.
It's hard to argue with Martin Kramer's essay on the 60th anniversary of Israel's capture of Adolf Eichmann. "
The Truth of the Capture of Adolf Eichmann
" shows how his image has morphed from diabolical Nazi to the charming fellow portrayed by Ben Kingsley in the Hollywood film
Operation Finale
(2018). And in the course of that telling, Kramer explains how clashes of ego among elderly ex-Mossad memoirists furnished Hollywood with the materials it needed to transform our culture's shared memory of Eichmann. Sadly, he's probably right that these quarreling former colleagues are not blameless for mischaracterizations of Eichmann.