This is a response to How America's Idealism Drained Its Jews of Their Resilience, originally published in Mosaic in October 2020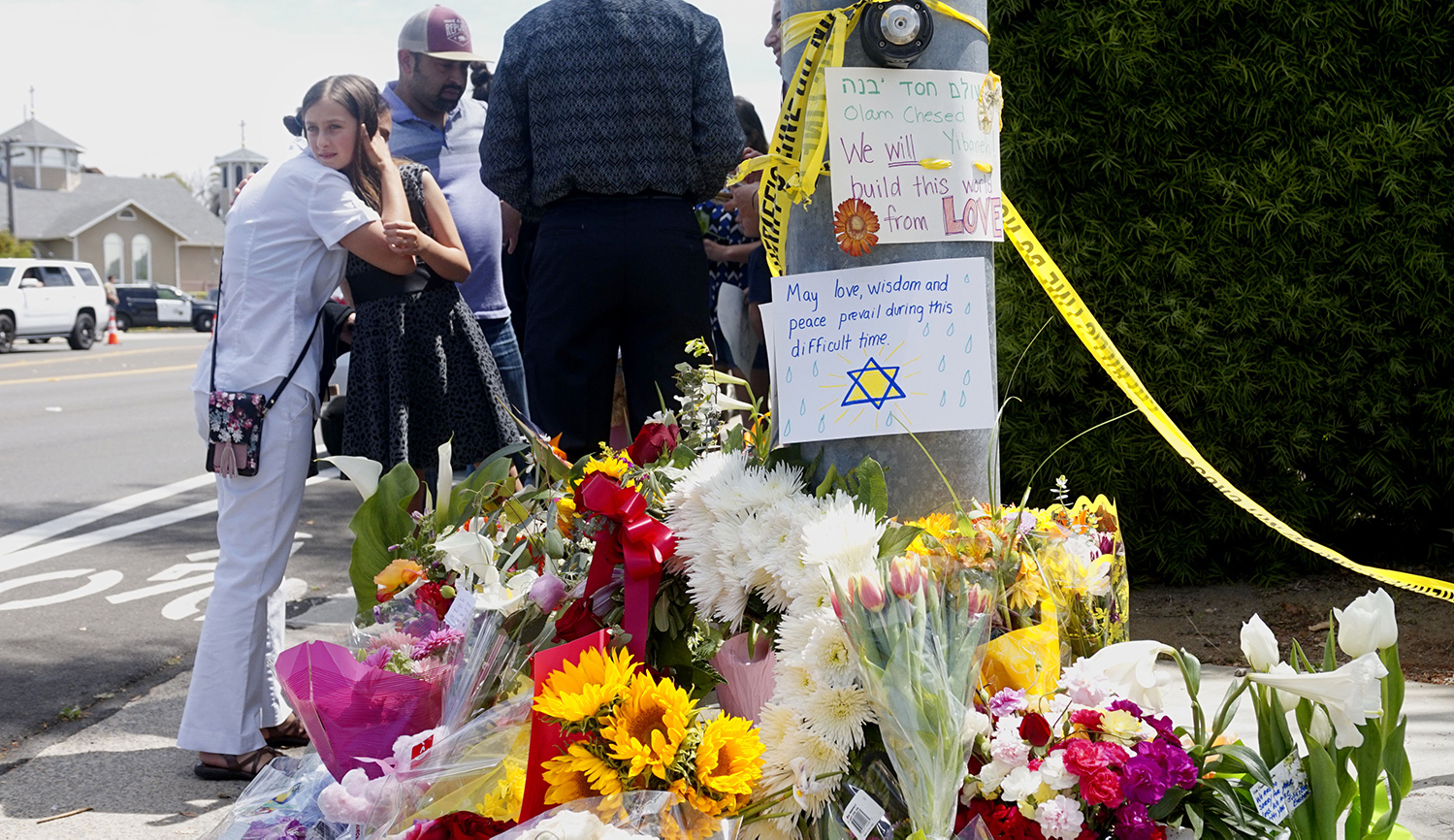 Mourners and well wishers leave flowers and signs at a memorial across the street from the Chabad of Poway Synagogue on Sunday, April 28, 2019 in Poway, California, one day after a teenage gunman opened fire, killing one person and injuring three others. SANDY HUFFAKER/AFP via Getty Images.
Growing up, like so many Jewish children of my generation, I would hear stories of the old country, where Jewish nightmares happened in broad daylight, where grandparents with numbers on their arms endured unspeakable persecution.