This is a response to The Twilight of French Jewry, the Twilight of France, originally published in Mosaic in October 2015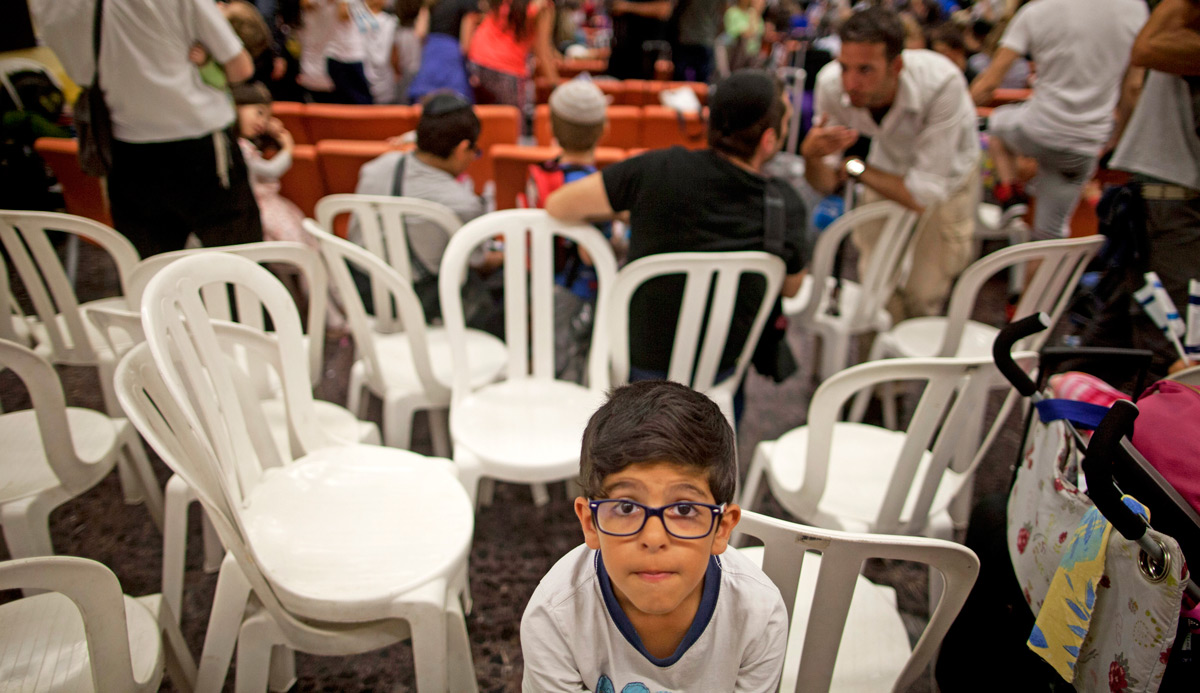 A boy during a welcoming ceremony at Ben Gurion airport in Tel Aviv after arriving on a flight from France on July 16, 2014. Photo by Lior Mizrahi/Getty Images.
"The Tel Aviv shoreline has turned into the French Riviera," says a colleague who spends his summers in Israel, and I hear it's the same along the beaches of Netanya. French immigrants who haven't gravitated toward the Israeli coast are raising property values in Jerusalem and Modi'in. Until now, mass immigration to Israel has come from countries lowest on the freedom index. What are we to make of the current flight of Jews from the country that gave us enlightenment, emancipation, religious tolerance, political liberty and freedom of thought?