This is a response to What Do Palestinians Want?, originally published in Mosaic in November 2015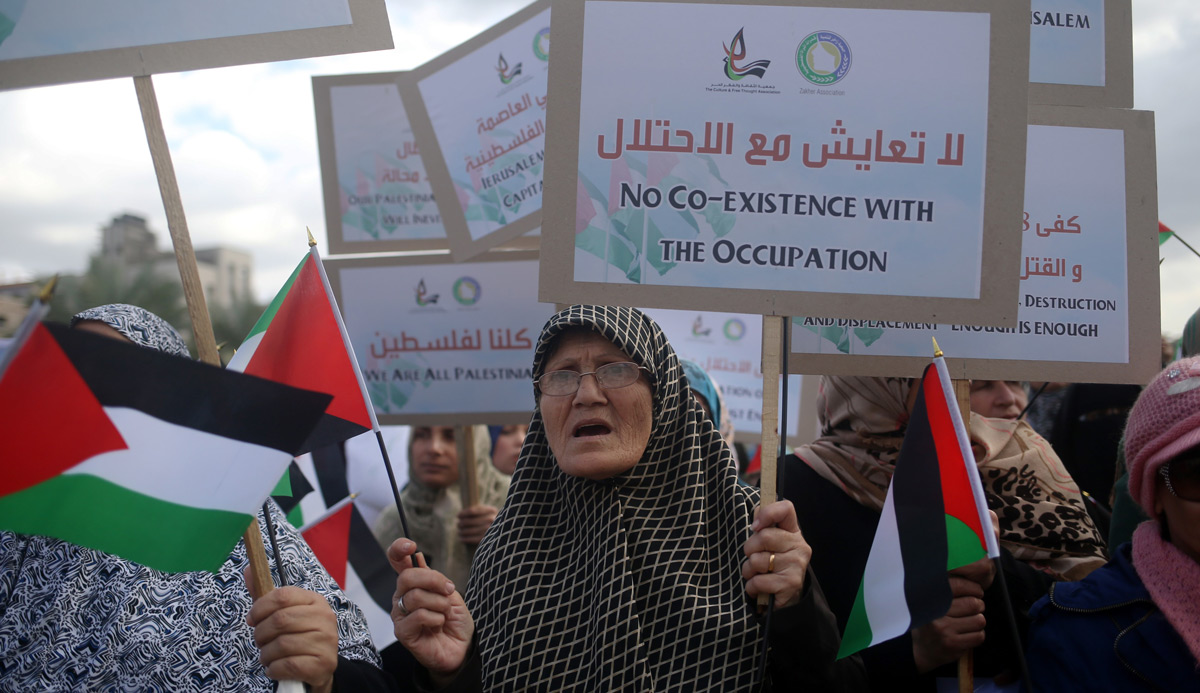 Palestinian demonstrators hold their national flag and banners during an anti-Israel protest in Gaza City on November 10, 2015. MOHAMMED ABED/AFP/Getty Images.
Possibly the most surprising thing about Daniel Polisar's essay, "What Do Palestinians Want?," is that the simple question it poses is so rarely asked. In his examination of 330 local surveys of Palestinian opinion on Israel, together with a few more carried out by foreign institutions, Polisar's purpose is straightforward: to see how the Palestinian Arabs, key actors in a century-old conflict, understand events and how their behaviors flow from that understanding. Simple, yes—but a real innovation in discussions of the conflict.