This is a response to What Ahad Ha'am Saw and Herzl Missed—and Vice Versa, originally published in Mosaic in October 2016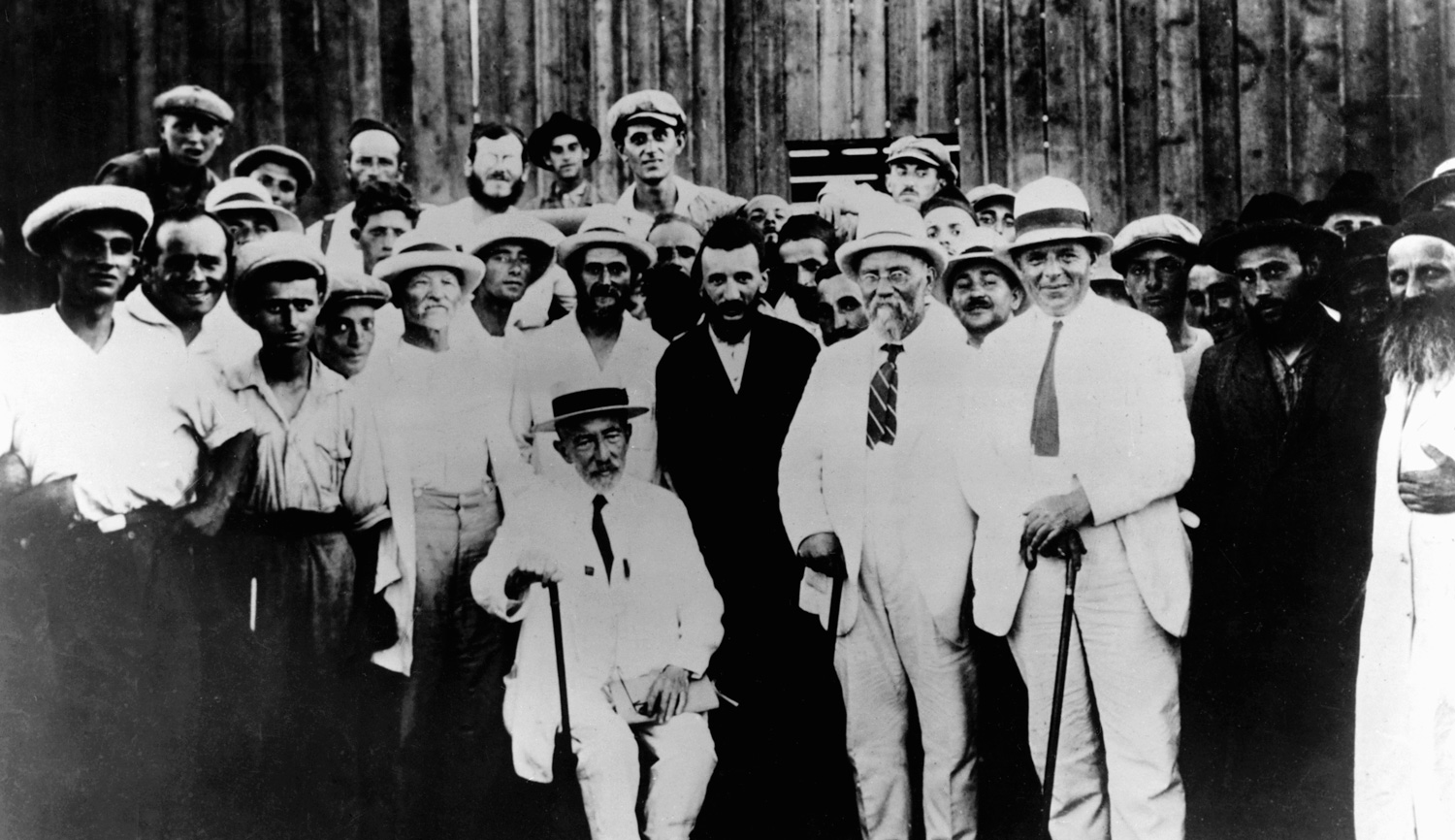 Ahad Ha'am sits next to Rabbi Yabloner, right, head of the Naḥalat Yaakov ḥasidic colony in pre-state Israel, while visitors and other colony members gather around them. Hulton-Deutsch Collection/CORBIS/Corbis via Getty Images.
In his
response
to my essay, Allan Arkush is probably right in saying that Ahad Ha'am, were he to visit present-day Israel, would grumble about what he saw and heard. The country's rough-edged popular culture; its inelegant demotic Hebrew; its strident politics; its powerful but petrified Orthodox rabbinical establishment; its unending rule over a Palestinian populace that does not wish to be ruled by it—all this and more would have irritated him. Of course, he might also have found, as Asael Abelman
observes
, much to rejoice in, beginning with the historical miracle of there being a Jewish state at all, but he was by nature a fault-finder. He had high standards and never thought that either human or Jewish nature required him to lower them.