This is a response to The Forgotten Truth about the Balfour Declaration, originally published in Mosaic in June 2017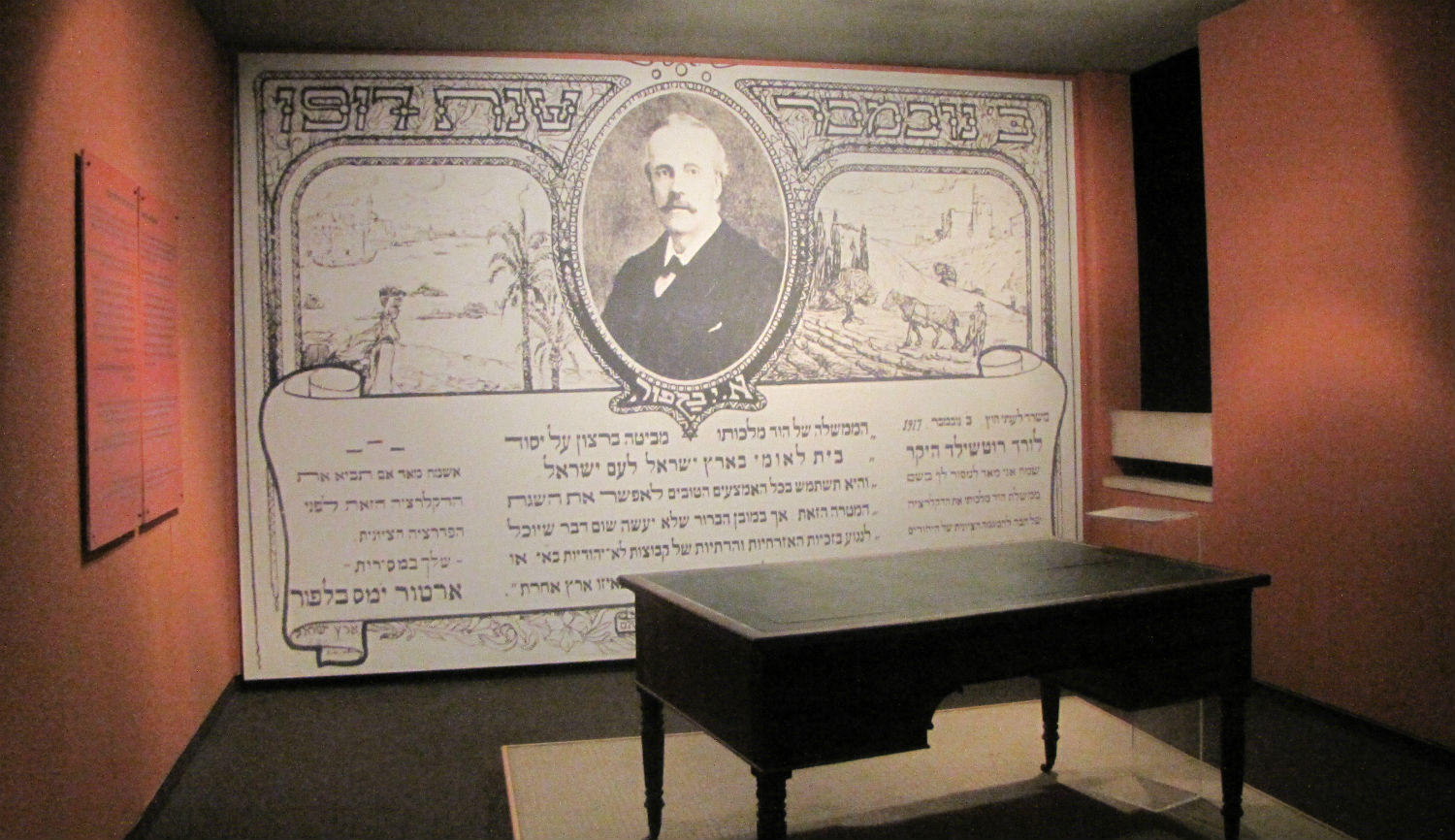 Lord Balfour's writing desk. Museum of the Jewish People, Tel Aviv via Wikipedia.
In his
essay
on the 100th anniversary of the Balfour Declaration, Martin Kramer has performed a valuable service by bringing Nahum Sokolow to center stage. Sokolow, as Kramer acknowledges, is not a wholly forgotten figure. Pick up just about any book dealing extensively with the history of the declaration, and you will find abundant discussion of his important contributions to the great accomplishment of 1917. But thanks in part, as Kramer notes, to Chaim Weizmann's slighting of him in his influential autobiography
Trial and Error
(in which even David Ben-Gurion is granted only a cameo role), Sokolow has long been confined to the wings of Zionist history and has totally lost his place in popular memory.