This is a response to Who Saved Israel in 1947?, originally published in Mosaic in November 2017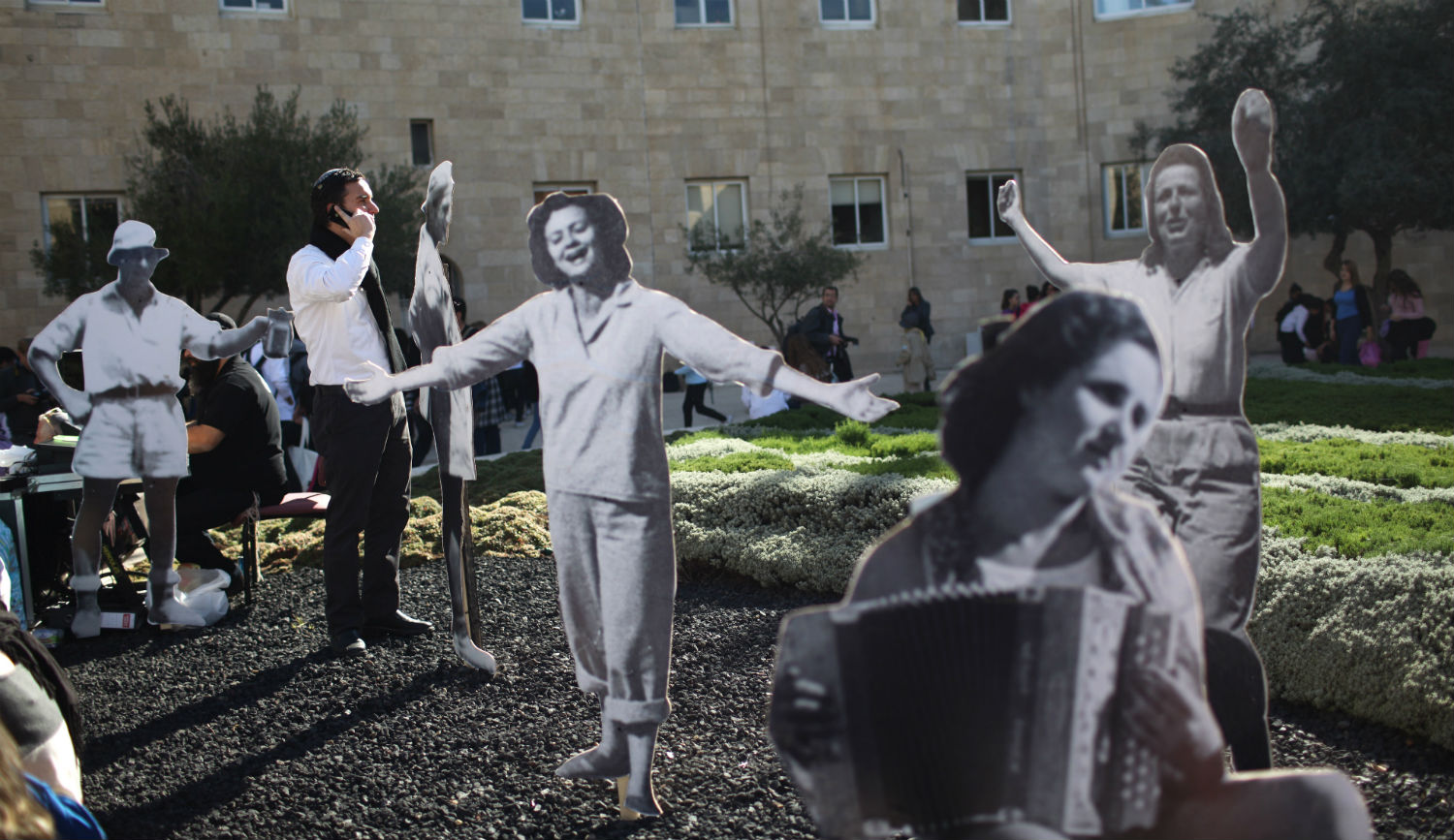 Israelis prepare a 2011 ceremony reconstructing the celebrations that took place on November 29, 1947 following passage of the UN partition plan for Palestine, which led to the creation of the state of Israel. MENAHEM KAHANA/AFP/Getty Images.
Earlier this month, the governments of Britain and Israel marked the centenary of the Balfour Declaration with much fanfare. From London to Jerusalem, prime ministers, parliamentarians, and protesters weighed in. The world's major media outlets ran extended analyses, while historians (myself included) enjoyed their fleeting few minutes of fame.