This is a response to Why All the Outrage over Israel's Nation-State Law?, originally published in Mosaic in October 2018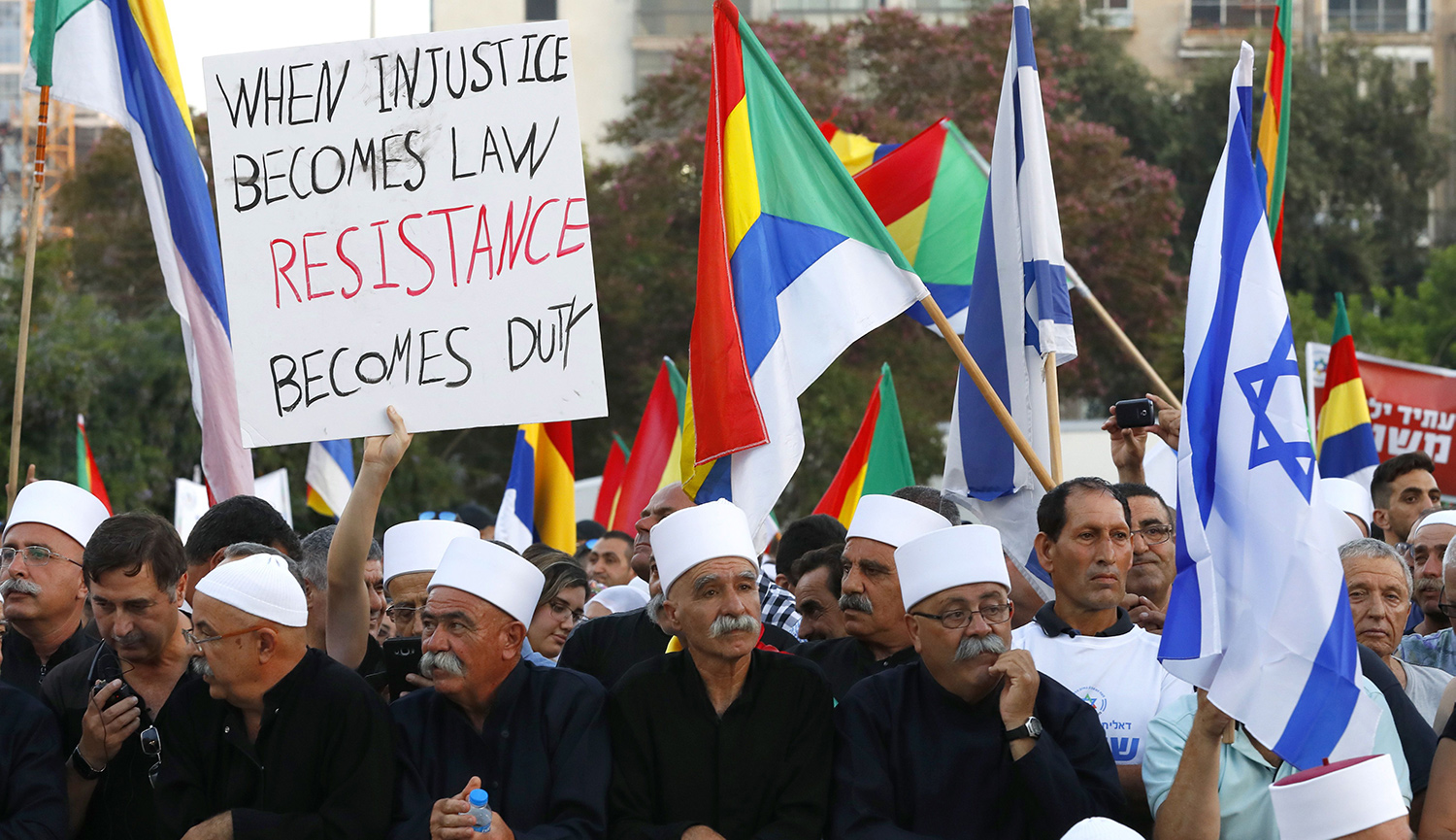 Members of the Israeli Druze community and their supporters protest against the new nation-state law in Tel Aviv. JACK GUEZ/AFP/Getty Images.
"Why all the outrage over Israel's nation-state law?,"
ask
, innocently, Moshe Koppel and Eugene Kontorovich in
Mosaic
.