This is a response to How and Why Israelis Vote, originally published in Mosaic in April 2019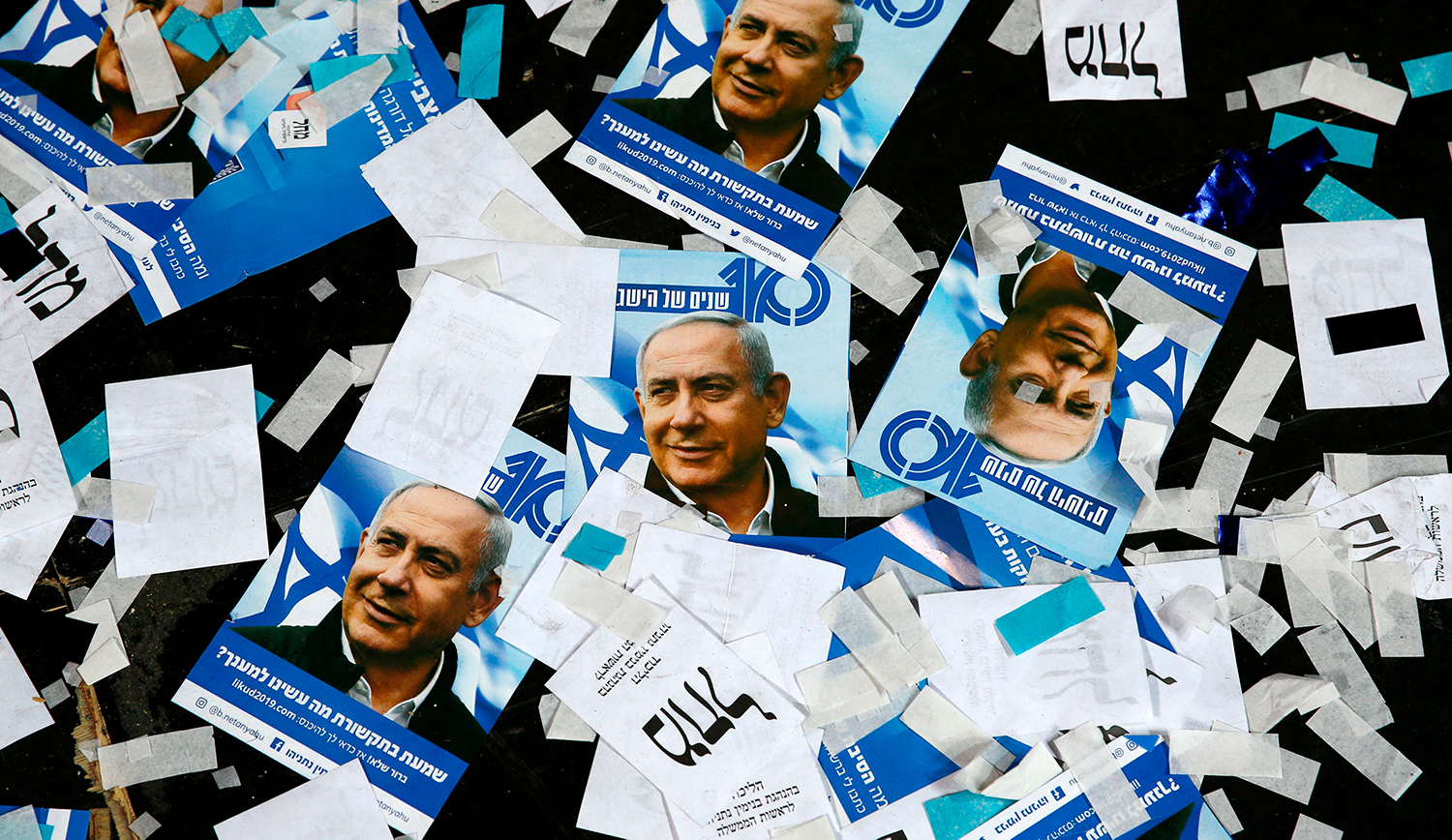 Posters of Benjamin Netanyahu on the floor of Likud party headquarters on election night 2019. JACK GUEZ/AFP/Getty Images.
I am an avid reader of Haviv Rettig Gur, and his latest essay in
Mosaic
, "
How and Why Israelis Vote
," is a timely reminder of what makes him so good. In explaining Israel's April 9 elections a week before they took place, he laid out the key elements clearly and thoroughly while providing balanced, trenchant, and thought-provoking analysis.