This is a response to The Mirage of an International Jerusalem, originally published in Mosaic in July 2019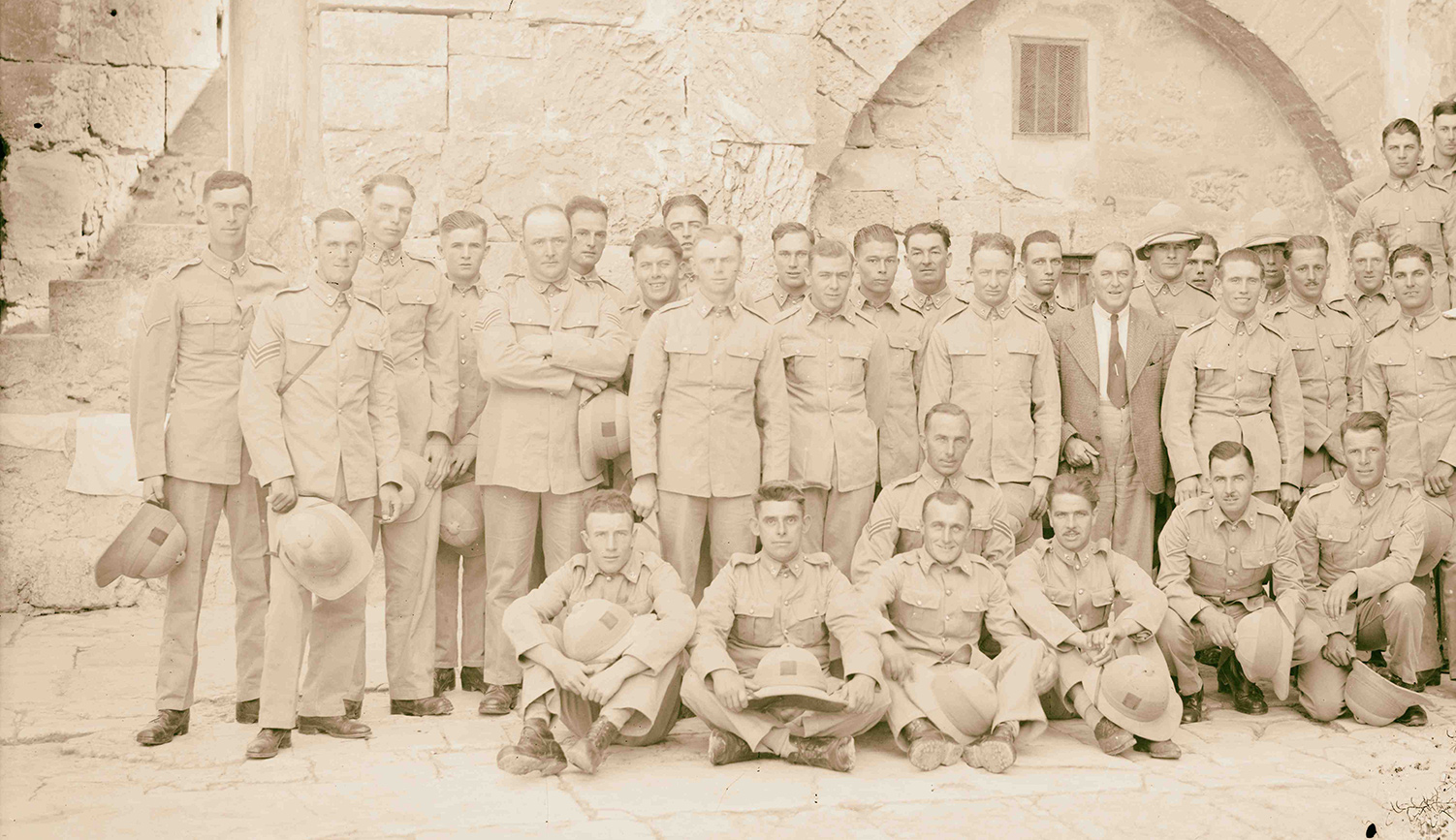 A group of British soldiers in the court of the Church of the Holy Sepulchre in 1917 in Jerusalem. Sepia Times/Universal Images Group via Getty Images.
In his
essay
 in
Mosaic
on diplomacy, law, and Jerusalem, the estimable Michel Gurfinkiel asks, "What is international law?" and comments, "It's easy enough to doubt, if not to mock, the idea that there is such a thing." It sure is. The last century of U.S. policy on Jerusalem is a tale of cynicism and sanctimony that makes one wonder whether U.S. officials ever take international law seriously.