This is a response to The Mirage of an International Jerusalem, originally published in Mosaic in July 2019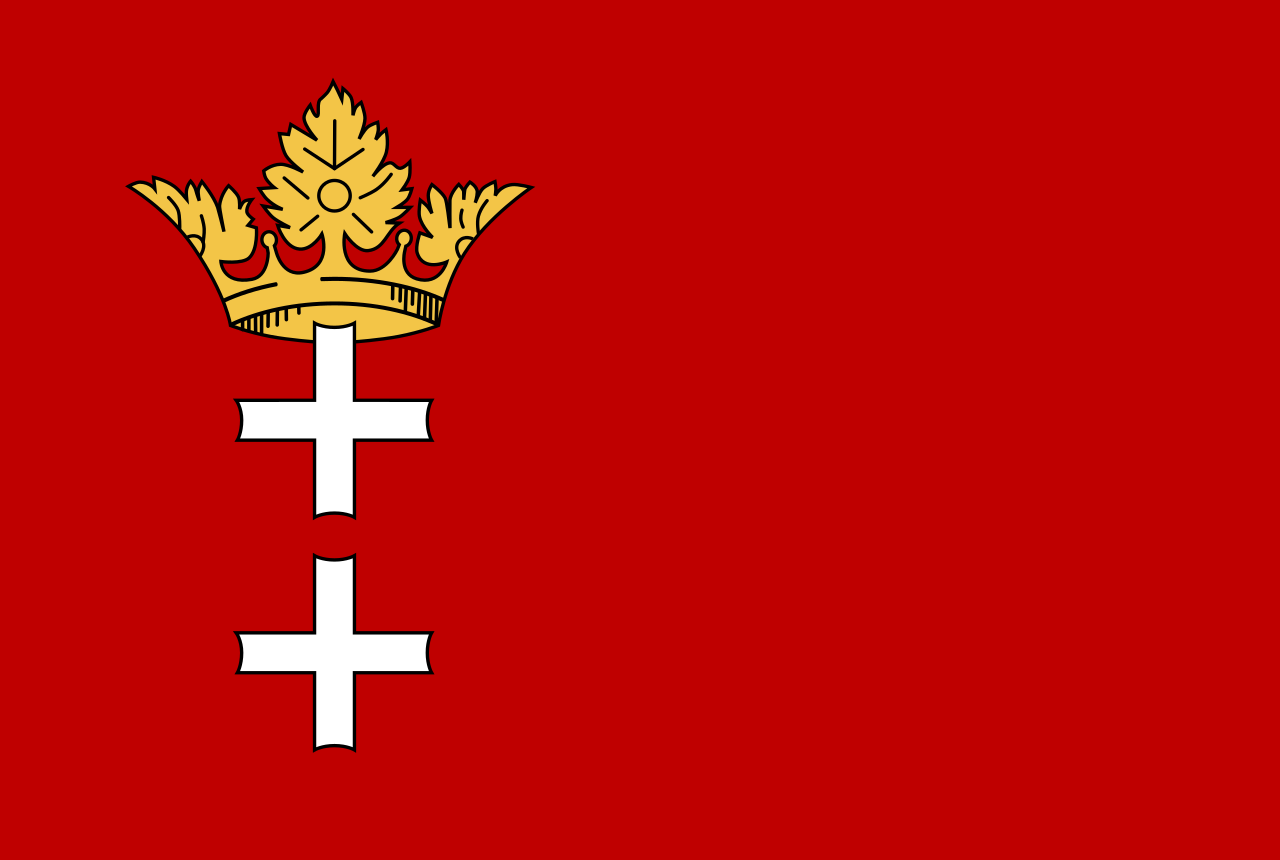 The flag of the Free State of Danzig. Wikipedia.
In "The Mirage of an International Jerusalem," Michel Gurfinkiel
brings to light
—more vividly than in any other account I have seen—the long-forgotten connection between contemporary disputes over Jerusalem and the diplomatic fantasies of the late 1940s. I totally agree with his conclusion that there is no serious legal argument against foreign nations recognizing Jerusalem as Israel's capital, just as the United States did in 2017. In this respect at least, we should be glad that President Trump is not much concerned with diplomatic niceties.