This is a response to The New Catholic Zionism, originally published in Mosaic in September 2019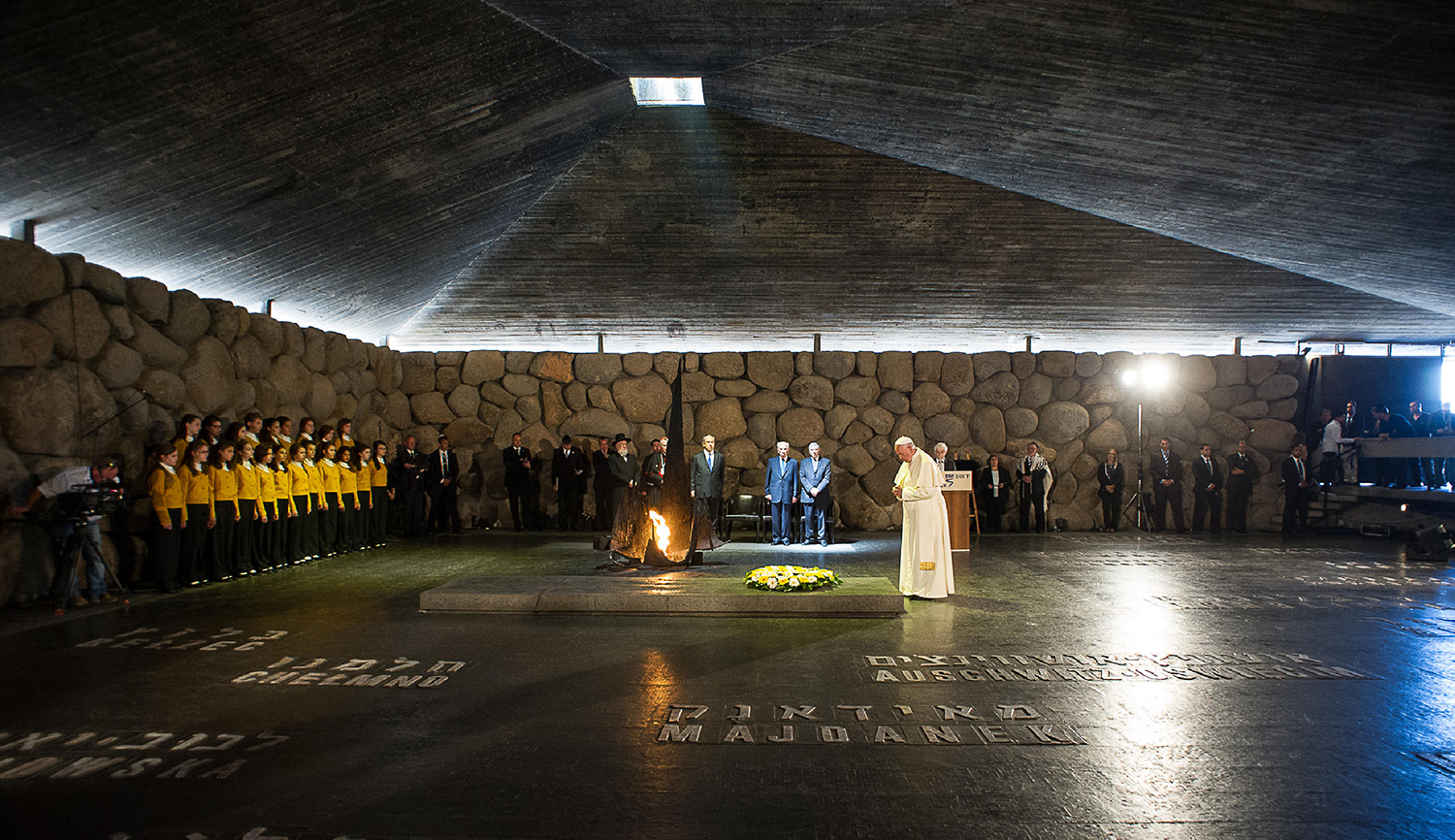 Pope Francis at Yad Vashem in Jerusalem in May 2014. Eric VANDEVILLE/Gamma-Rapho via Getty Images.
Gavin D'Costa deserves great credit for his
essay in Mosaic
investigating the theological basis for a Catholic Zionism. I admire his careful construction of a bold and suggestive narrative, which begins in the early 1960s with the Second Vatican Council's epochal document
Nostra Aetate
, proceeds through an evolving high-level Jewish-Catholic dialogue, and culminates in recent progress toward anchoring these efforts in a definitive affirmation by the Church of the Jewish homeland in the state of Israel.