This is a response to The Truth of the Capture of Adolf Eichmann, originally published in Mosaic in June 2020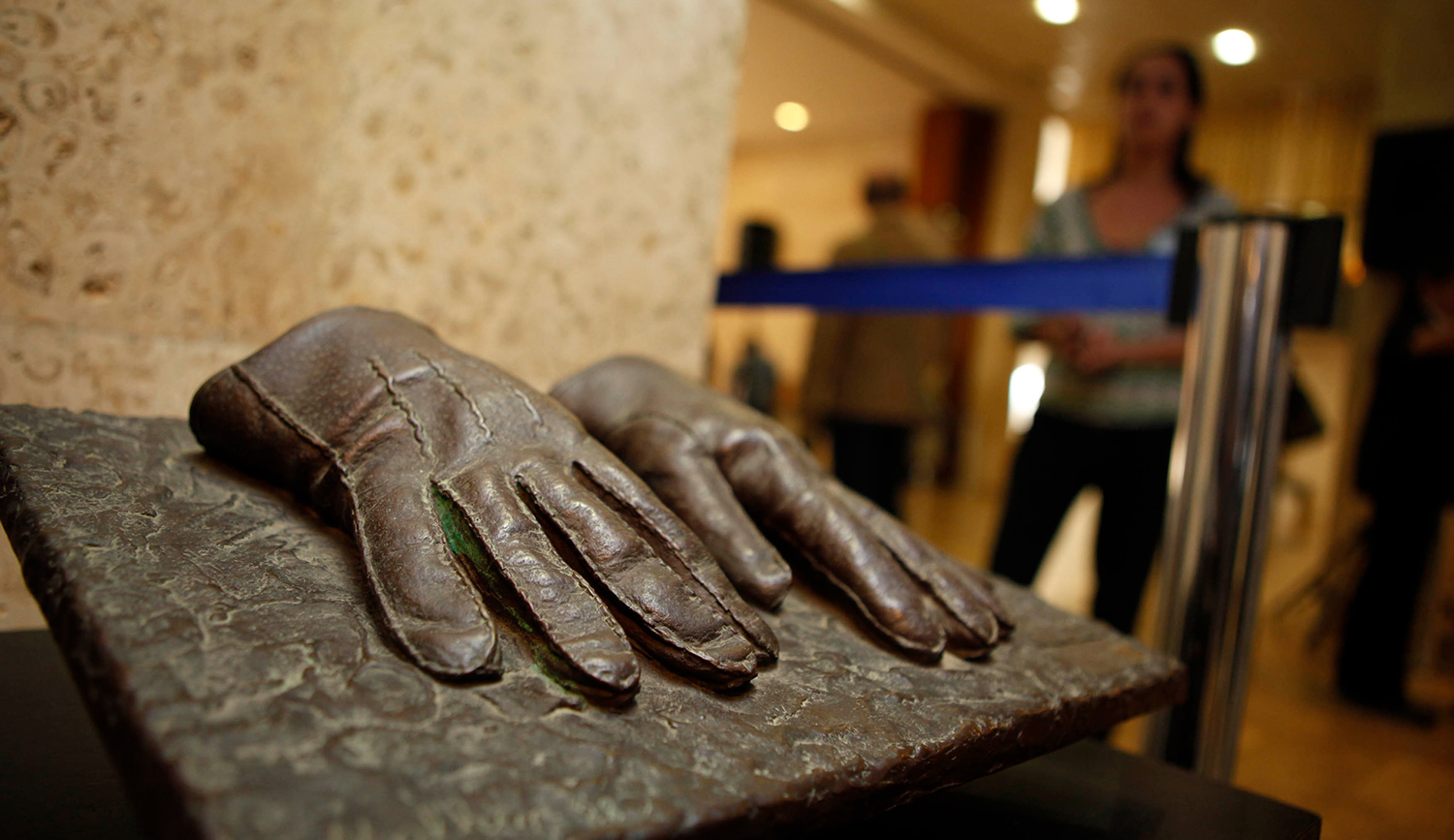 A replica of the gloves that were used by an Israeli Mossad agent during the capturing of Adolf Eichmann in Argentina in 1960 displayed at an exhibition at the Knesset in Jerusalem on December 12, 2011. GALI TIBBON/AFP via Getty Images.
It often seems as if there is nothing that Israel can do that isn't disingenuously used to confirm the prejudices of her critics. Whatever the Jewish state does can be marshaled as supposed evidence of her flawed character. But surely the capture of Adolf Eichmann must be considered the exception to that unforgiving rule of international public relations.