This is a response to The Meaning of Israel's Peace Accord with the United Arab Emirates: A Symposium, originally published in Mosaic in August 2020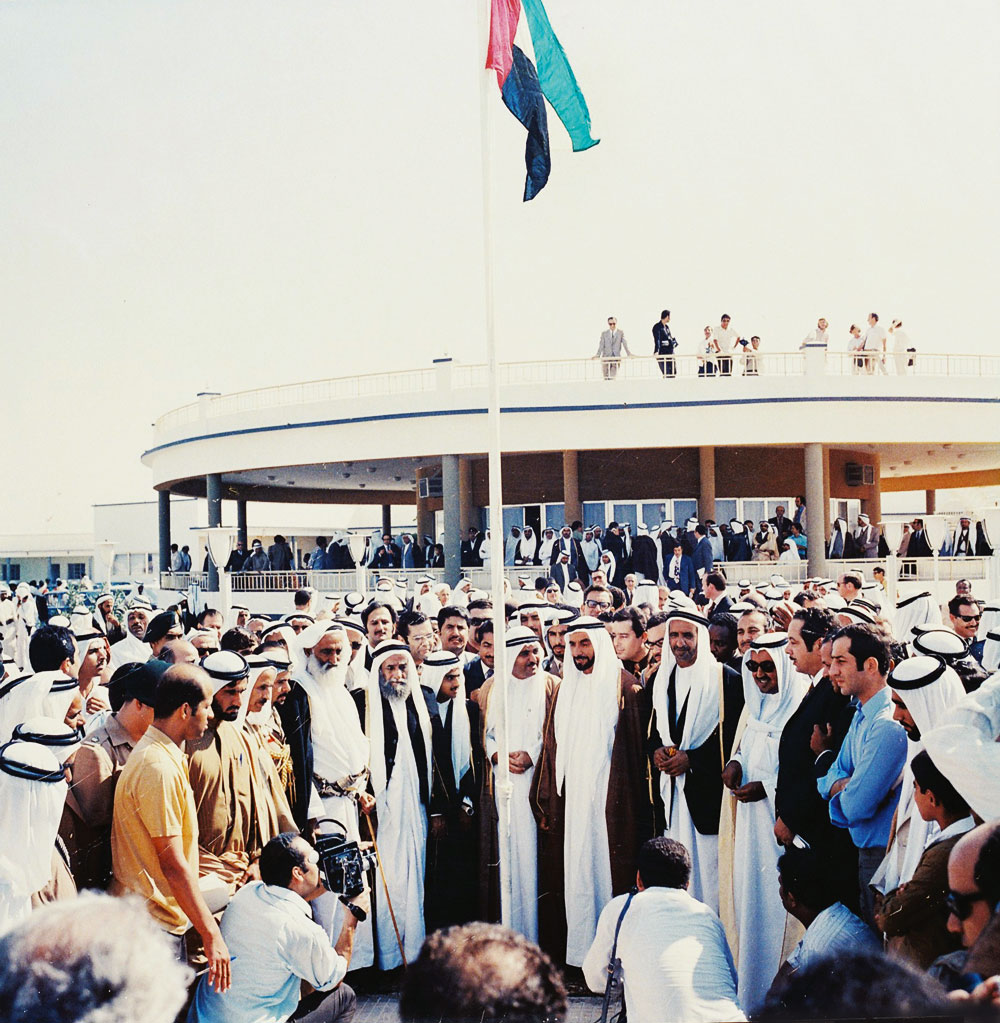 The first hoisting of the flag of the United Arab Emirates at the Union House in Dubai on December 2, 1971. Wikipedia.
Why am I, a British Muslim, writing these words for an influential American Jewish magazine? I am convinced that our destinies are interwoven with ideas that, as of last week, gave birth to the new peace between Israel and the United Arab Emirates. The UAE-Israel peace treaty is not simply about geopolitics, security and economics, Iran, or COVID-19. This moment represents something much larger and deeper: it is a blueprint for what is yet to come with the other moderate Sunni Arab nations, and beyond. We are in the midst of an existential
shift
in the global Muslim mind.