This is a response to The Meaning of Israel's Peace Accord with the United Arab Emirates: A Symposium, originally published in Mosaic in August 2020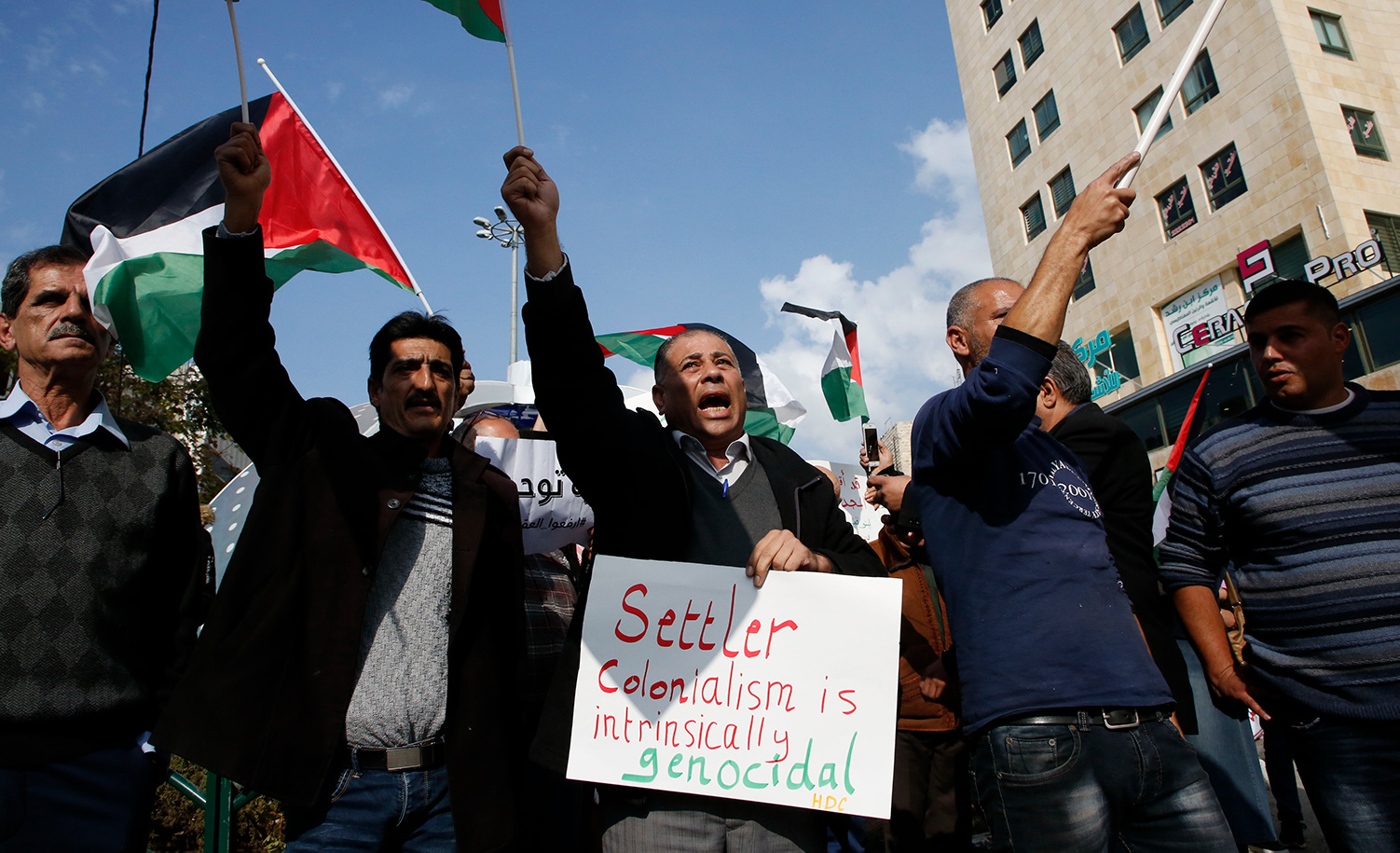 Palestinian protesters in Hebron on November 13, 2018. HAZEM BADER/AFP via Getty Images.
Last week's peace and normalization agreement between the United Arab Emirates and Israel has rightly been described as one of the most significant events in modern Middle Eastern history. The UAE is not the minor Arab confederacy of bedouin sheikhdoms it once was, but a leader of an entire Sunni Arab bloc, which means that its formal acceptance of Israel paves the road to wider Arab action.