This is a response to The Meaning of Israel's Peace Accord with the United Arab Emirates: A Symposium, originally published in Mosaic in August 2020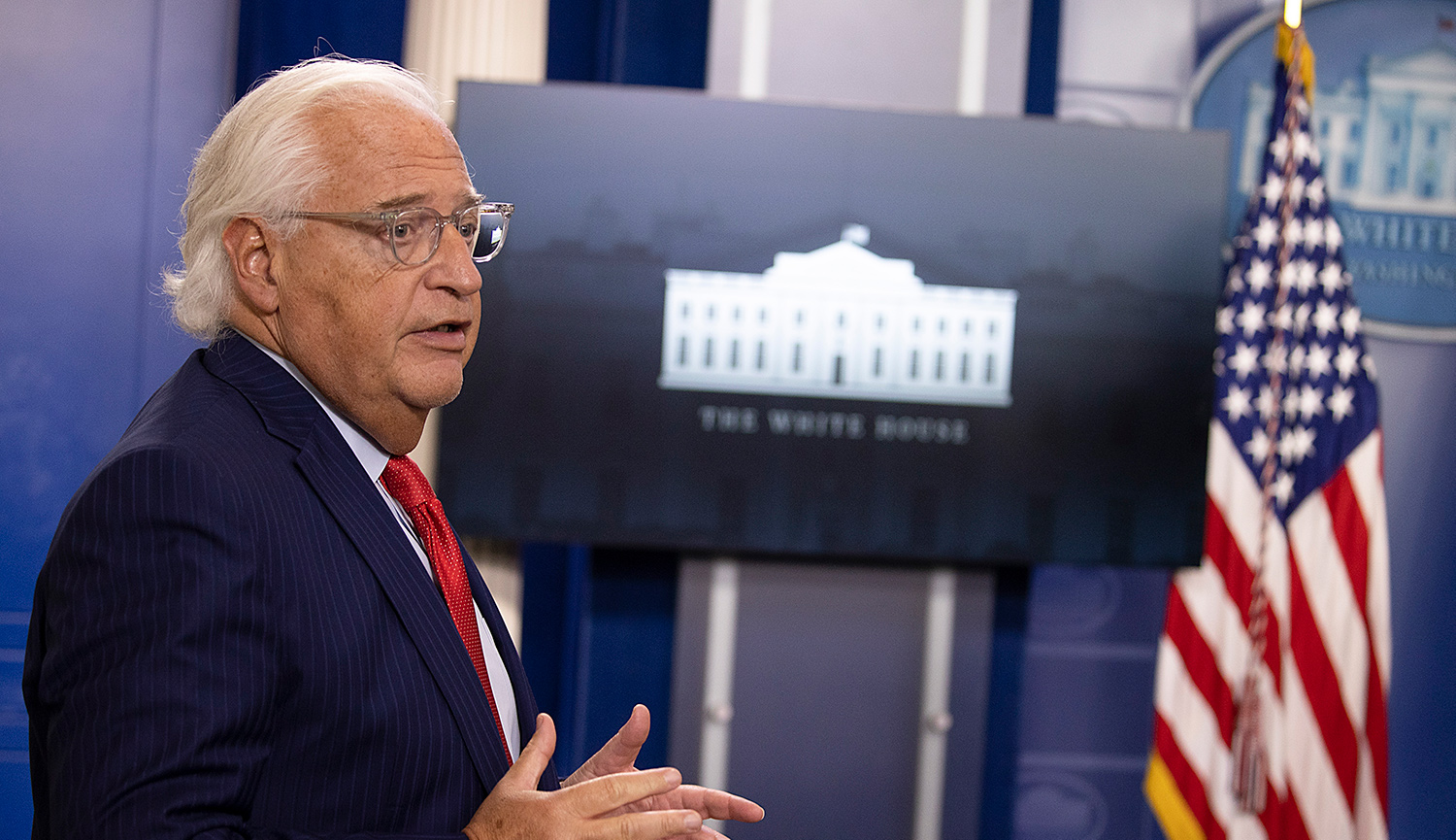 David Friedman, U.S. Ambassador to Israel, speaks during a briefing on the Emirates deal at the White House on August 13, 2020. Tasos Katopodis/Getty Images.
In the wake of the historic agreement brokered by the U.S. between Israel and the United Arab Emirates, Mosaic's editor Jonathan Silver spoke with the American national-security expert Richard Goldberg, a veteran of the National Security Council, to understand how he interprets the strategic underpinnings of the deal, the role that the Trump administration played in bringing it about, and what it reveals about America in the Middle East.