This is a response to The Meaning of Israel's Peace Accord with the United Arab Emirates: A Symposium, originally published in Mosaic in August 2020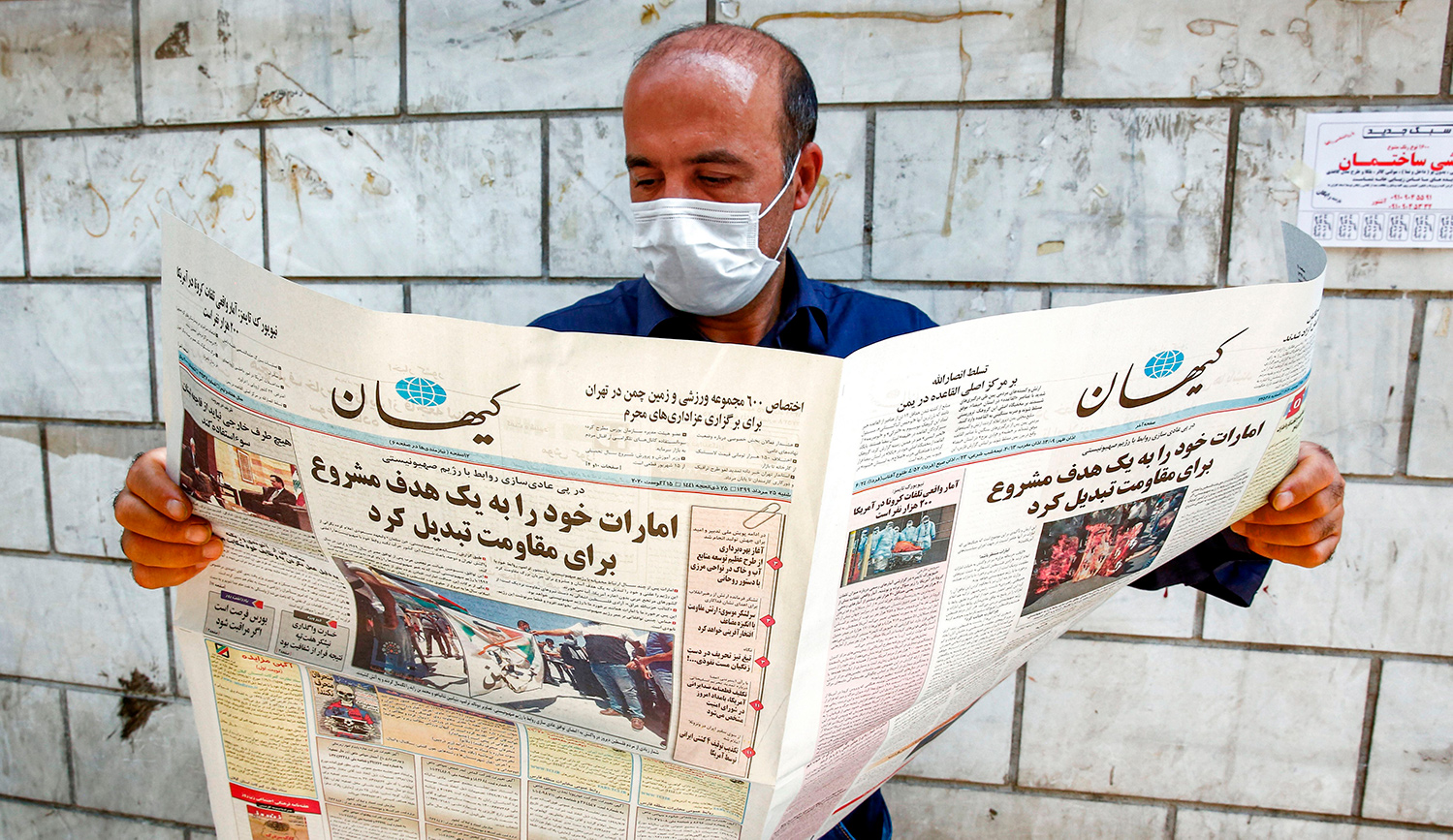 A man in Tehran looking at a Farsi newspaper with a headline declaring "The UAE has become a legitimate and easy target." AFP via Getty Images.
This year's "October surprise" may have arrived several months early, in the form of last week's historic demonstration that the Middle East contains not only threats but also opportunities. Peace has returned to the agenda through a U.S.-brokered Israeli-Emirati agreement that kills two birds with one stone. Besides dealing a major blow to the longstanding Palestinian veto on Israel's relationship with other countries in the region, the agreement has delayed annexation of parts of the West Bank, which would have imposed
considerable costs
on Israel and imperiled its future as a secure, Jewish, and democratic state.