This is a response to Israel's Russian Wave, Thirty Years Later, originally published in Mosaic in November 2020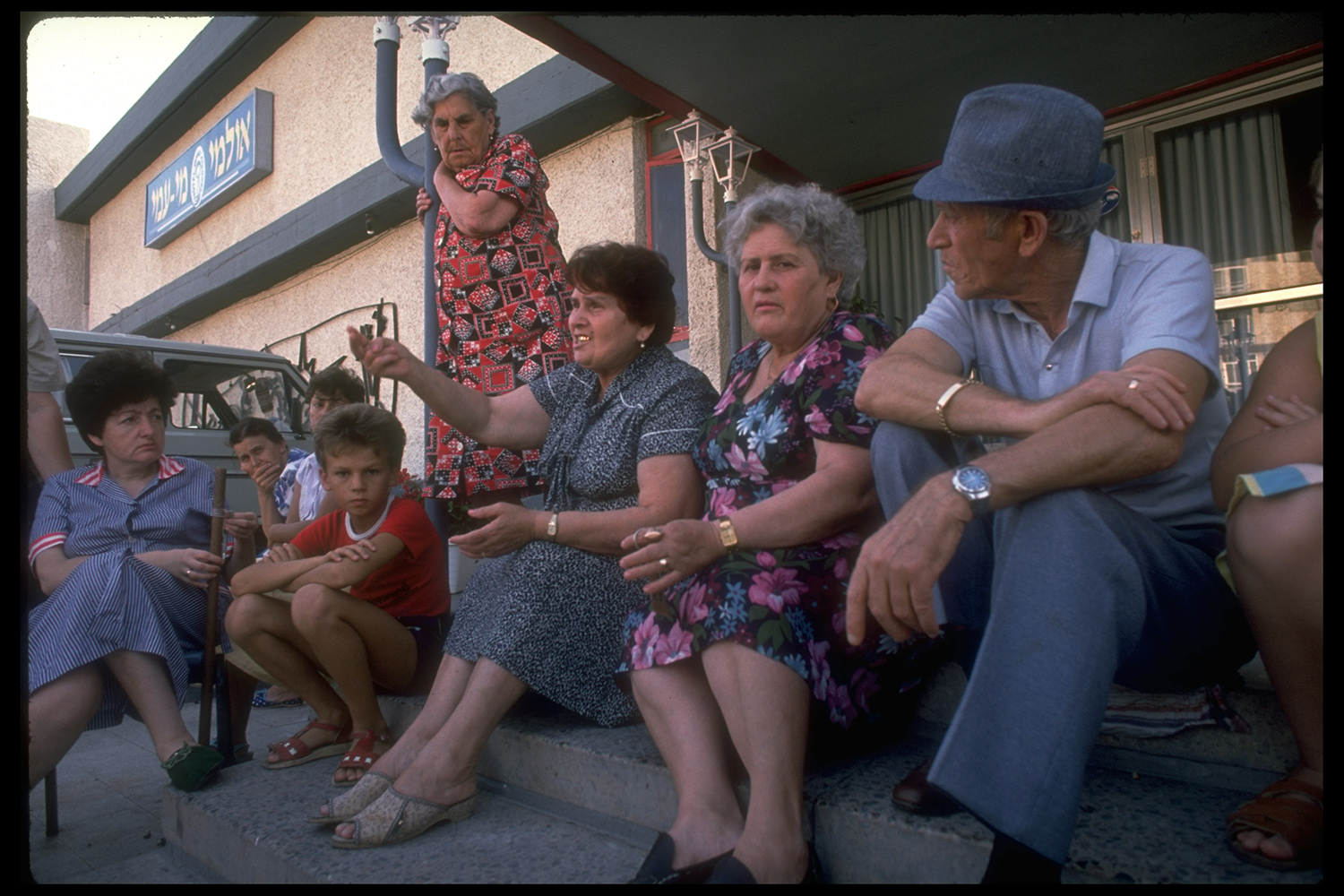 Russian immigrants to Israel temporarily housed in a hotel in 1989. David Rubinger/The LIFE Images Collection via Getty Images/Getty Images.
The final line—"Israel can no longer be understood without its Russian component, and Israel's 'Russians' can only be understood as a type of Israeli"—of Matti Friedman's fascinating essay about Israel's Russian immigrants and their children captures how much they changed Israel, and how much they didn't. An impressive storyteller, Friedman examines "popular culture as a window into the broader spirit of what's happened." But there's an important ideological tale to tell too, one that he touches on lightly but that deserves full exploration. As Israeli society experienced one Russian revolution after another in the 1990s, one of the nation's core, founding myths was transformed—even, it's not too strong to say, rejected.