This is a response to The Mystery of Theodor Herzl, originally published in Mosaic in January 2021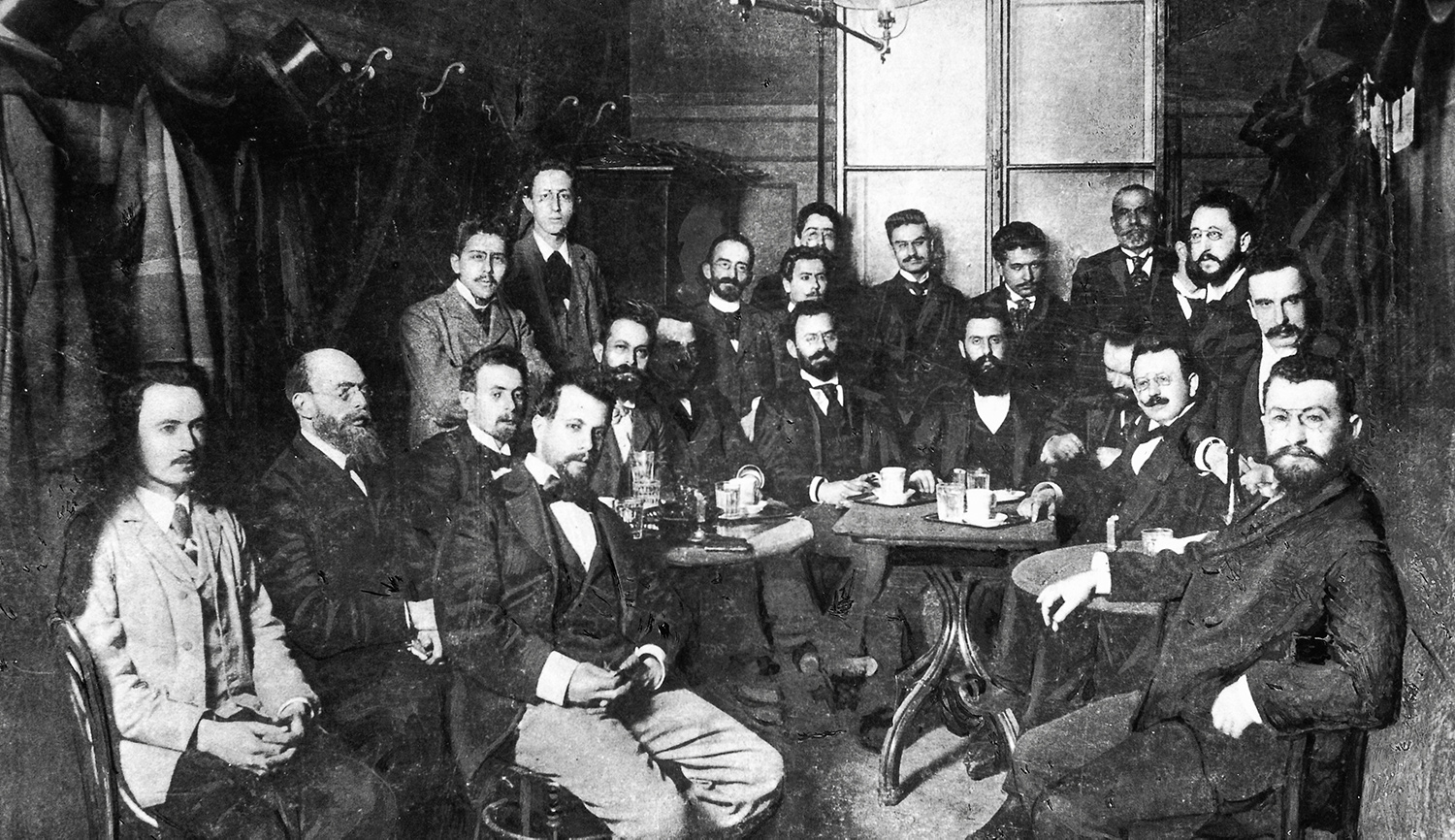 Theodor Herzl and other Viennese Zionists in the Cafe Louvre in 1896. Imagno/Getty Images.
Rick Richman
describes
the story of Theodor Herzl as a "mystery." Was it? To some degree we are all mysteries. No human can ever fully understand another—or, for that matter, him or herself. Herzl was a particularly complicated man whose neuroses were commensurate with his talents. But complexity is the opposite of mystery—it is an invitation to empirical investigation and a caution not to take our subject's self-presentation, or his perception by others, at face value.