This is a response to The Return of the Peace Processors, originally published in Mosaic in February 2021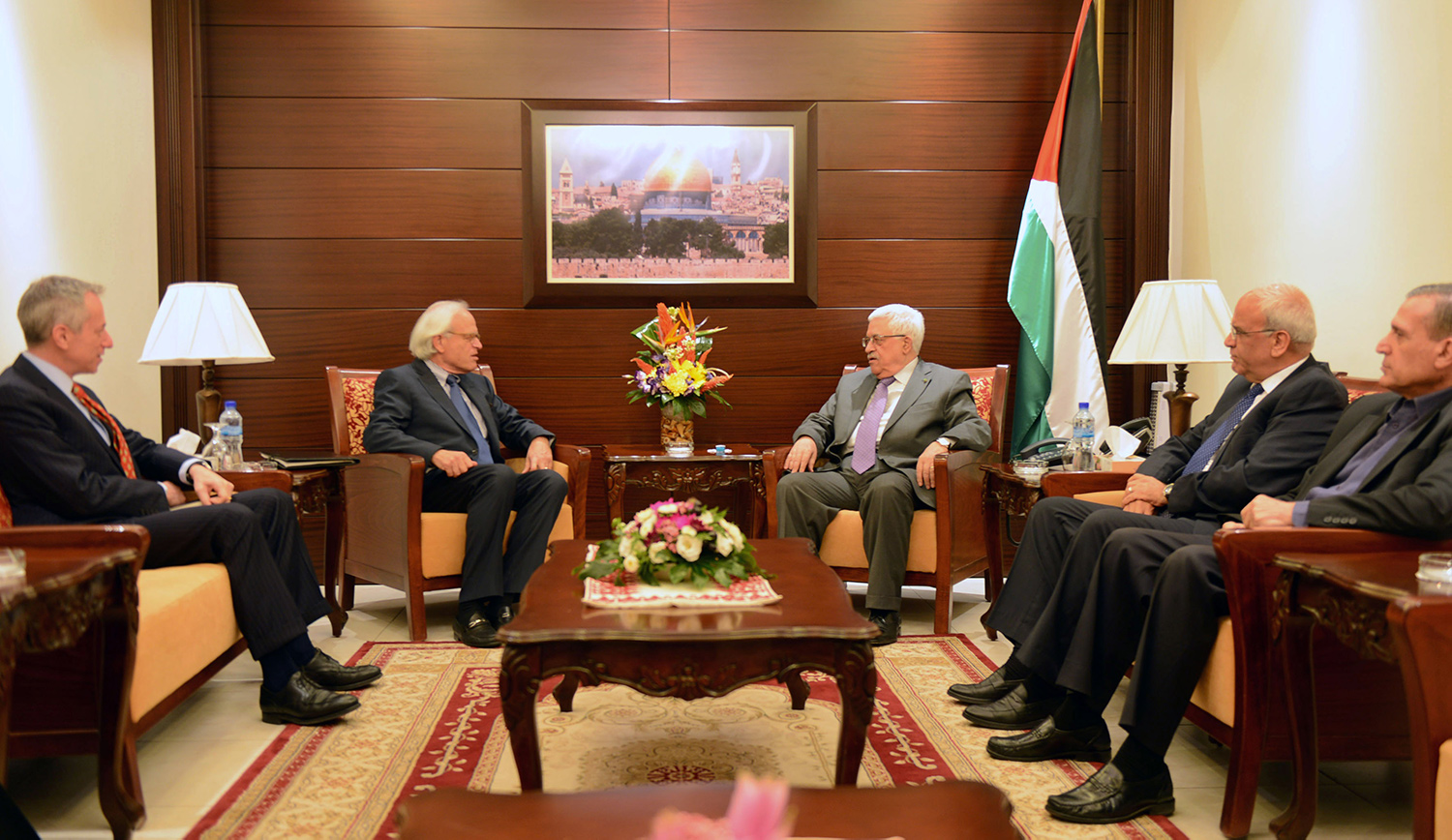 Palestinian Authority President Mahmoud Abbas with U.S. envoy Martin Indyk to discuss peace talks with Israel on September 17, 2013 in Ramallah. Thaer Ghanaim/PPO via Getty Images.
I was delighted to hear that two writers I hold in especially high regard, Michael Doran and Michael Koplow, would be authoring responses to my essay "
The Return of the Peace Processors
." (Part of me hoped they would comment on an issue of peripheral importance to my essay but on which both of them have a lot to say, namely Turkey's role in the U.S.-Middle East dynamic.) In my original essay, I tried to focus on one particular intellectual tradition within the American discussion of Israel and its conflicts with its neighbors. In choosing that focus, I deliberately left out a great deal. Both of my interlocutors ding me for it, Doran slightly and Koplow significantly more, so let me defend myself in due measure against each one.