This is a response to The Shameful Cover-Up of the Worst Attack on Diaspora Jews Since the Holocaust, originally published in Mosaic in August 2019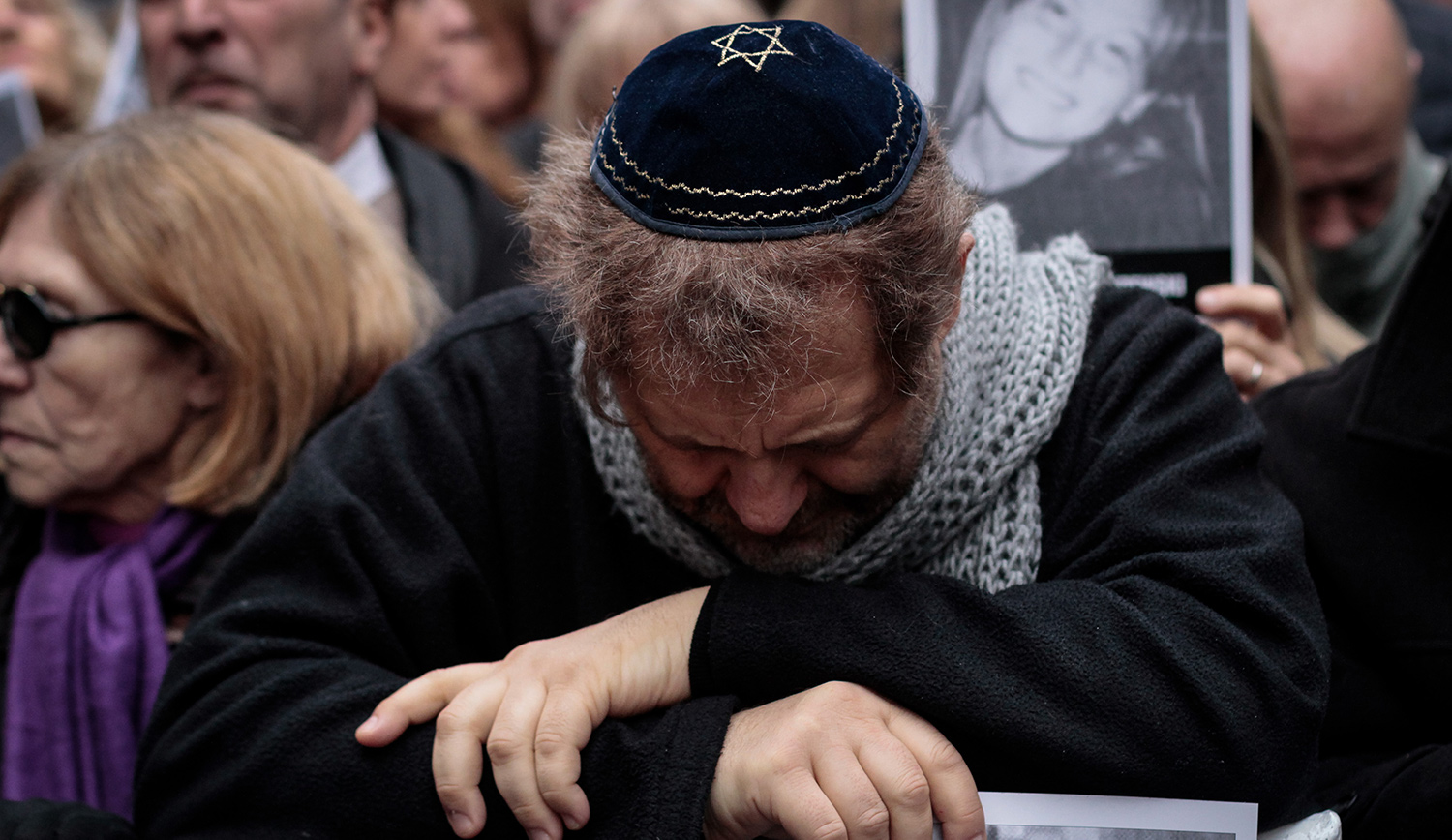 A man at an AMIA memorial in July 2019 in Buenos Aires, Argentina. Federico Rotter/NurPhoto via Getty Images.
On June 5, 1959, after several years of patient work, the Nazi war-crimes investigators Simon Wiesenthal and Hermann Langbein finally persuaded West German authorities to issue an arrest warrant for Dr. Josef Mengele, the Nazi doctor infamous for his bestial medical experiments on Jews and others incarcerated in the Auschwitz death camp. Mengele had fled to Argentina a decade earlier and was living openly under his own name in Buenos Aires. In the interim, Wiesenthal and Langbein assembled enough witness statements to provide a clear account of Mengele's wartime atrocities, and the West Germans duly launched extradition proceedings to return him from Argentina for trial.